As the year 2018 comes to a close, we are hearing a lot about new trends to watch for and forecasts as well as bold predictions that we could expect in the new, coming year of 2019. I am following suit, of course, with my own predictions for 2019 in a coming blog post too. But before I attempt to peer into the future of everything marketing, sales, service and tech stack related in the business realm, I think it is only fair that I review the 2018 predictions I made at the end of last year and share with you how I thought I did.
Let's dive in shall we? Here goes!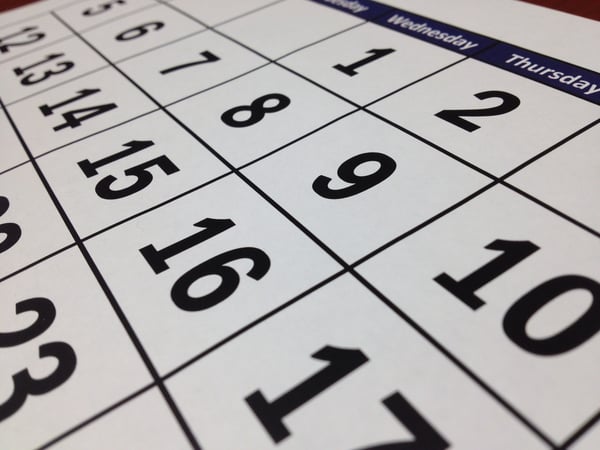 Video content will become even more dominant in content marketing and inbound marketing.
And boy has it ever! You can't scroll past two or three posts on Facebook or Instagram without coming upon a video of somebody or something! Was it the year of the video shot with someone in a driver seat or walking down the sidewalk? Maybe the year of too many amateur videos for their own good? On a side note, how about videos where the person shooting the video (or taking it on their phone, puts it into slow mode WAY too early that you give up on watching it before it even gets going? Yeah, me too.)
Lots of video ads out there popping into my feed too. Of course 2018 was another banner year for ad spend and video was a big part of it. The concept of "stories" has come into play like everyone all of a sudden is live broadcasting their life in a brief snippet. It has caught on like wild fire. Even LinkedIn has made video posts more prominent. And that is just on social media!
More automation tools are cracking how to track engagement and supply analytics so creators can be more data driven in how they produce their marketing messages via video. At our agency we even adopted a new video sharing and publishing platform, Wistia, this past year for some of those very reasons. We are embedding video into written content such as blogs, landing pages and contact/consultation pages and it is helping to drive more on page or on post lead conversions.
Video is not only catching on fast but it is becoming (if not all ready) the standard to share content. And it is only going to grow more from here. More on this for my 2019 predictions.
Marketing strategy will remain a missing element from inbound marketing programs (and most marketing in general).
Sad but still true and we hope to change this as marketers one CEO/CMO/CRO at a time. I believe marketing professionals have an answer to steer this in the right direction but more on that a few predictions down from this one. Too many principals think they can skip strategy and jump right into tactics (like ads and emails) and still gain meaningful results. This couldn't be further from the truth. Some company leaders think planning in important but we are finding they don't know the difference between marketing strategy and developing a marketing plan. We, as marketers, need to do a better job showing results of successful strategy development to get more buy in.
The marketing automation software "tech stack" will be more prominent in inbound marketing.
I like to think I got this one right as we saw personally in our business more of our clients and new clients finally make a decent investment ($2,000 to $7,000 a month) in the inbound marketing, inbound sales and even service automation tech that they actually needed. My side future prediction here is that progressive companies will also budget better to get the help they need to run these software tools efficiently for them to develop KPI's that matter and get results. This might be wishful thinking on my part but I am seeing a healthy trend developing here too.
Marketers need to continue to be customer-centric in their approach (messaging, imagery, storytelling, info offers etc).
Yes marketers need to think and do this more but I don't think much progress was made to get there this year. Even some of the so called better marketing brands seemed to still make it about themselves again (their product, service, track record etc.) I can't wait to make a prediction that a coming year will be about the buyer persona message and not about the mission statement driven company message getting out to potential consumers. Not this year and not next year but hopefully soon!
Marketing and sales align and work more closely together.
I don't feel I was close on this prediction. We are still seeing marketing and sales departments working independent of each other in a "silo" fashion and perhaps more marketers are wanting the collaboration but the sales side is still doing things the old fashioned way, alone. However, progressive sales leaders like to follow trends that seem successful and are adopting new ways to make quotas. These new advancements can't be done without a solid in house (or outsourced) marketing team helping lead the way for sales teams to make it rain. We saw a big awareness shift towards account based marketing/selling or ABM. This trend will likely continue and I hope it will come across to sales leaders that marketing and sales are on the SAME team. This is what we call the "revenue team"!.
Inbound marketing strategies used for inbound talent sourcing & recruiting.
I think this prediction fell flat as most companies are still figuring out how to deploy inbound marketing and sales tactics that are measurable. I do believe at some point in the next 3 to 5 years we will see this become a trend where hiring managers want to see candidate leads go through more of an inbound qualification process where they are consuming content and leaving more and more clues behind as to who they are, where they think they may fit into the organization they are applying to and why. But still this prediction is more hazy to me now a year later than it was going into 2018.
Smart companies will leverage their time, budgets and result producing activities looking for marketing and sales partners over hiring employees or vendors.
I think this is close but I am seeing more of a mixture of both hiring internally and partnering externally for inbound marketing and sales enablement help. I wouldn't try to do both at the same time, as there is a potential to create the "too many cooks" scenario with marketing and sales initiatives. I am seeing a bigger trend where company leaders are becoming wise to the vendor selection process and choosing partnerships with more agency types and demanding more performance from the agencies they are selecting. And they should!
Wrapping up these predictions and the coming year.
So how did I do with my predictions going into this year? Kinda so-so as some wishful thinking got ahead of rational predictions but as a marketing and sales agency owner, I want trends to go our way especially when we engage in new projects and take on new clients. Why? So they already know why they are talking to us about working with them as they want to be ahead of trends that could make or break their year or budget or define them as a professional in their trade. I can tell you that I am excited to see the culmination of successful inbound marketing and sales practices come together this year more in years past but I still think we have a long way to go for true alignment to happen between marketing and sales teams and the needs of their ideal customers.
Stay tuned for my bold marketing predictions coming for 2019. Happy new year!