As the beginning of 2019 quickly approaches, we reflect on the topics we've written throughout 2018. This past year, we focused on a variety of topics within the broader scope of inbound marketing and sales, social media and SEO. From explaining the differences of marketing strategy and creating a marketing plan and how inbound marketing and account based marketing (ABM) are different but can be implemented together to how I transformed my sales and business development practices with help from friends at HubSpot and detailing how we helped take a company to 32% growth implementing HubSpot and content marketing, it's been a busy year expanding our repertoire and sharing our expertise.
We hope you've enjoyed our posts throughout 2018 and are excited to have you join us for even more in the new year. If you missed any posts, check out our most popular posts from this year. Enjoy!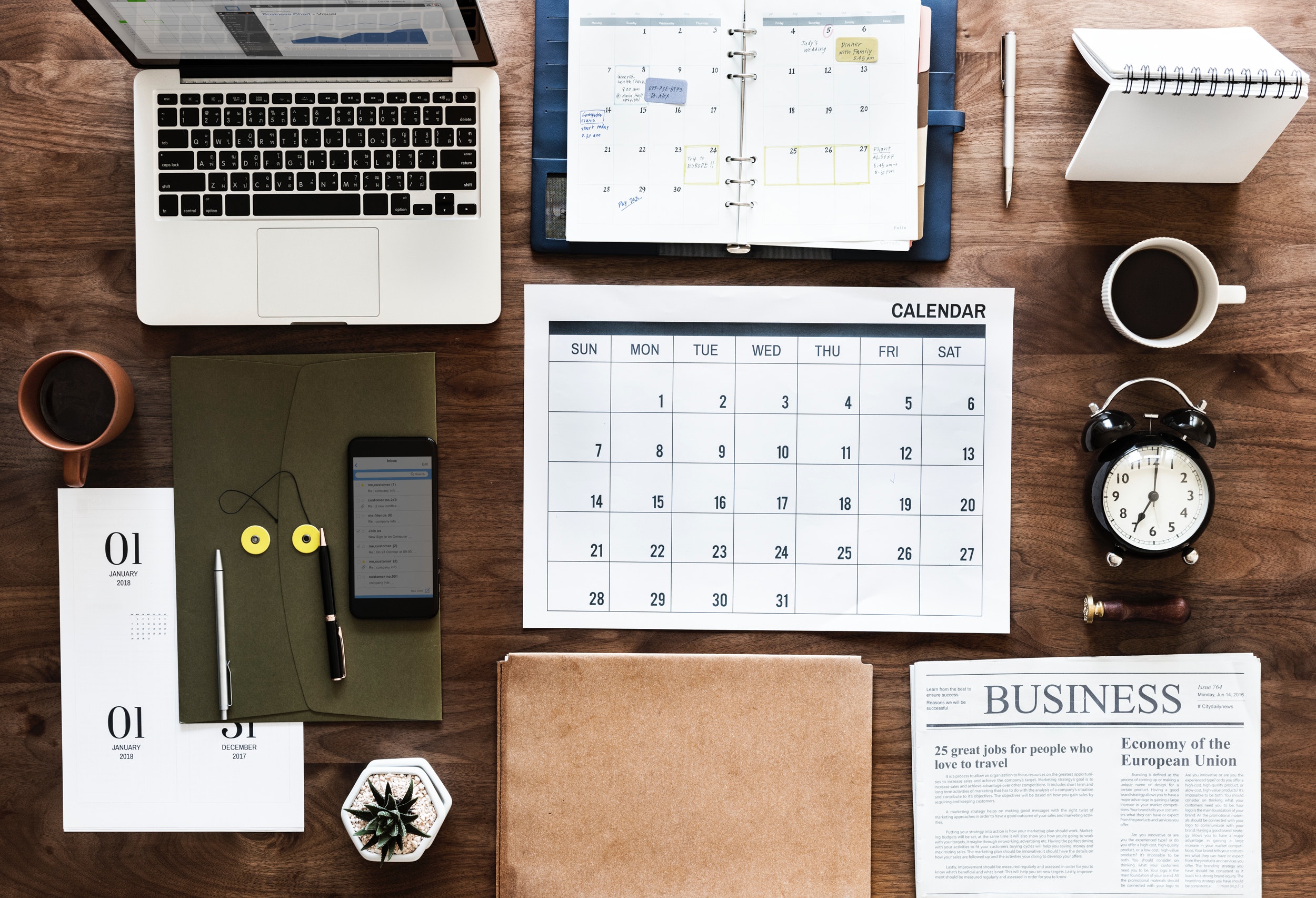 1.) Marketing Plan vs Marketing Strategy: What's the Difference?
You're posting on social media, you have blog posts but you're not seeing any results. What's the deal? The problem isn't what you're doing, it's why you're doing it. If your marketing efforts are not backed up by a strategy then that's probably why you're not seeing results. Before posting content, you should always start with your marketing strategy and then use it to support your marketing plan and efforts. Read More
2.) A Leo Becomes a Growth Agency Leader and Sales Lion at HubSpot Pipeline Generation Bootcamp
I also love being in charge and love to win. What Leo doesn't, am I right Leo friends? So I find myself in sales, business development as the owner and managing partner of a digital marketing agency. I like being in charge (owner), winning (selling) and I get to do this for a living, yay me! But here is the challenge (did I mention I like a good challenge too? So there's that...): What I do (convince, convert and close prospects) and what we do for our clients (help them get leads who they convert into sales) is HARD. It takes a lot of skill to make it all work and grow consistently, for our clients first and then for our agency. Read More
3.) Don't Waste Your Money on HubSpot if You Aren't Going to Use These Built-in Tools
So you're using HubSpot. Welcome to the community! We're more than 100,000 strong with users in more than 100 countries. If you've made the jump to using this powerful software as a service, great! but are you using all of the amazing tools available at your fingertips?
When it comes to great marketing and sales tools, we trust HubSpot. It can be a tremendous asset for your business if you believe in the inbound marketing methodology, you are implementing a sound strategy and, of course, make the most of its tools and feature sets. Read More
4.) 6 Best Small Business Project Management Software Tools
Are you looking to grow your small business this year? To scale effectively, you've got to be organized. It's time to get your to-do lists, marketing strategies and client accountability check-ins off paper, out of email and into an organized platform. There are TONS of project management, task management and workflow management systems created for small businesses and even specifically for your industry.
What small business project management software options are out there and how are they different? What features should you look for in your productivity software? As a recent convert from Teamwork to Monday (formerly dapulse), we've done our research and want to share our findings with you! Read More
5.) Case Study: Home Remodeler Grows 32% with Inbound Marketing Plan
We handle the inbound marketing strategy and implementation for a family-owned and operated home renovation company. The owners, along with their employee-based team (not subcontractors), delivers high-quality residential projects, from second-story additions and in-law suites to kitchen renovations and remodels. When we first met them in 2015, they were handling all of their marketing themselves, which was limited to direct postcards and a self-made website. They were paying an SEO firm a large monthly retainer to "keep them ranking." Read More
Now the work begins (actually it has already begun) building our content strategy for 2019. If you are wondering what your content should address in the coming year, we would love to help! Let us know by reaching out or download this checklist to help you build the right strategy in the new year.