When are times ever certain? Like the old adage, "the only constant is change," we are seeing businesses around the world change in response to an unprecedented global pandemic. Many millions have been displaced in the workplace. In this new world of business and "company first" culture, the workplace has become a public health threat and many companies have transitioned their workforce into a mobile, remote functioning team. Many of these companies were completely unprepared and will be adjusting to this new reality for the foreseeable future.

An Agile Workplace
Our team began working remotely almost two weeks ago and will operate this way as long as needed. Being 100% remote is certainly a part of our culture now but is new for so many others. Luckily for us, we adopted the Agile Methodology for our work delivery, productivity, and capacity planning, last year. Being agile means that we can move fast in the face of change and maintain the same accountability and cadence we had when we were together in the office. Our daily stand up check-ins, weekly retrospective, and planning meetings can continue remotely as they always could. We efficiently transitioned 2 weeks ago and have experienced no drop in productivity. Since our response, we have been monitoring the situation and of course, are still figuring it out but smooth sailing so far. What has been your response? Are you and your team normally 100% remote? Or are you 100% remote now and navigating the path of collaborating and managing your team from home? What has been your biggest challenge so far?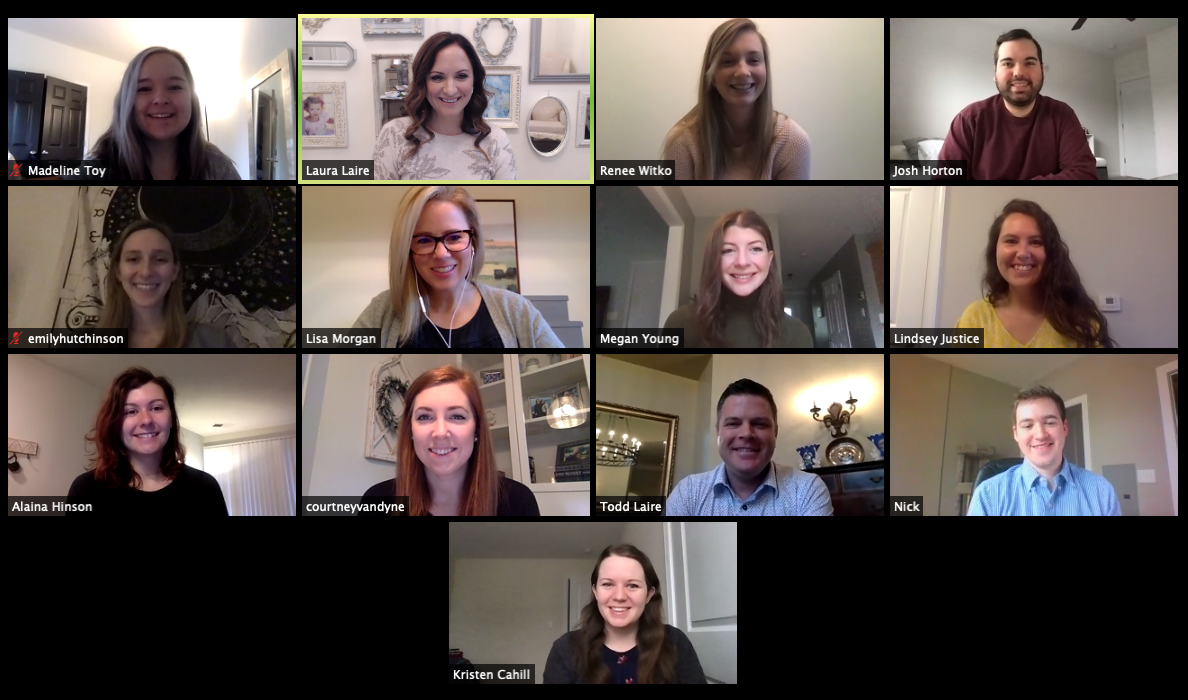 Staying Productive While Working from Home
Perhaps, like so many busy professionals right now, you may be looking for tools to work more efficiently together in this new reality where the work is ALL about what you do, not where you go to do it. I hope you have found new inspiring answers during the chaos, and perhaps the answers you have found sparked even more questions. You are not alone!
I've had to make tough decisions in the past week more than in the last 6 months, but I am confident in the direction we are headed as we position our team and agency for growth. I confess I too have been more uncertain at times this last week while I am depending on myself to be steady as a leader in our company and strong as a husband and father at home. It has been hard, but I am always up to the task of being transparent and leading from the front, as best as I possibly can. My underlying mantra before and now, more than ever, is to stay the course. Keep working, keep providing value and, for me right now, keep being helpful, especially now more than ever before. Instead of just sales pitches, propose solutions to others that could benefit from your experience and advice.
Keep your business "open," meaning you are the business, brand or company you represent. It is up to you to be open to helping others understand and navigate an uncertain path. Some of us have been through tough times and can share what we did do to keep growing (or just stay sane) with others that have never experienced hardship quite like this.
The Importance of Digital Marketing Moving Forward
It is a fact that more people are online now than ever before. As marketers, now is the time to double down on positioning your brand to be a thought leader and a helpful resource to others. Share content that is valuable to your audience, regardless if it is your own content. Offer "ask me anything" sessions with your customers. Stay engaged in conversations that are fruitful on channels like LinkedIn. Do the best you can to not pause your work, business or career. It will be harder to un-pause when our current circumstance comes to pass. It will pass, times like this always do. At LAIRE, we aren't stopping or pausing. We are still marketing our clients' businesses and helping them sell more. We are still hiring, we are still committed to growing as we have two new employees start today and are on-boarding with us remotely. We are committed to launching our new brand this coming quarter too. We are staying the course and you should too. I believe we will come out of this time stronger and our businesses will thrive because we committed to staying the course.