Fun fact: I love lions. LOVE them. I have always collected lion trinkets, pictures and stuffed animals. Once while at a thrift store, I saw a huge bin of stuffed animals for sale. I stuck my arm in the middle of the pile, felt around and pulled out a lion without even seeing it! Surprise, I clearly attract lions. I also was born in the month of August (August 16th to be exact) so this makes my sign Leo (Hey baby, what's your sign??). So I love lions and love being a Leo. Leo's ROCK!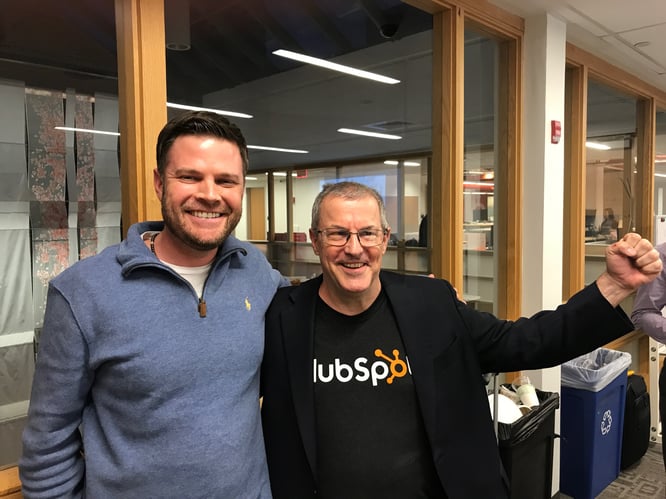 I also love being in charge and love to win. What Leo doesn't, am I right Leo friends? So I find myself in sales, business development as the owner and managing partner of a digital marketing agency. I like being in charge (owner), winning (selling) and I get to do this for a living, yay me! But here is the challenge (did I mention I like a good challenge too? So there's that...): What I do (convince, convert and close prospects) and what we do for our clients (help them get leads who they convert into sales) is HARD. It takes a lot of skill to make it all work and grow consistently, for our clients first and then for our agency.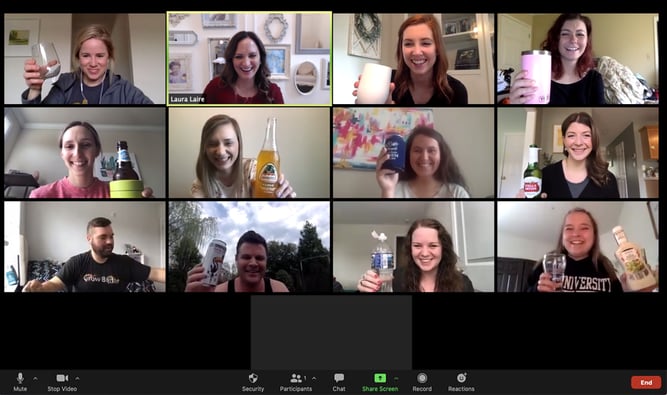 We have a great team at LAIRE Digital Marketing. And I mean GREAT (as in lion great).
They work hard, they continually refine and perfect their craft, and they love what they do, whether it be marketing, content creation, creative design, working with our clients, you name it, they love it. They too are lions, actually I only hire lions, is that discriminatory? Probably, but c'mon at least lions first! They also expect a lot from me as their fearless agency leader and Lion-in-Chief. They expect to have a clear vision from me of our direction as an agency and a solid growth plan. So I decided I could use some help implementing a better one.
LAIRE partnered with a great inbound marketing automation software company, HubSpot, in April of 2015 to offer robust lead generation and content marketing services to our clients. They have been a great partner, helping propel our clients growth as well as our own. HubSpot has a fantastic marketing conference every year at their home base in Boston, called Inbound and we look forward to going every year. They also have a solid partner program which is really second to none.
My direct sales rep (Channel Account Manager) at HubSpot, who works with me on my sales efforts and pipeline generation, had endorsed me to attend the HubSpot Agency Pipeline Generation Bootcamp at HubSpot HQ in Cambridge, Mass. The objective was to get coaching from HubSpot on my sales pipeline and growth plan as well as gain some key training on how to be better at inbound sales, prospecting and conducting outreach calls and emails. He also said I would come out of it a sales lion. A Sales LION!? I was in!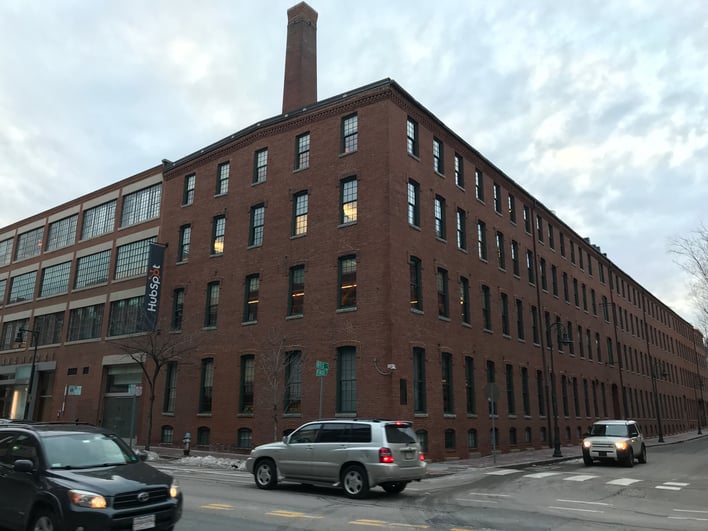 I went to Boston for the two day intensive training/bootcamp taught by some of HubSpot's best sales leaders, lions in their own right, Dan Tyre - HubSpot's #6 employee, an experienced sales vet and HubSpot Jedi Knight, and David Weinhaus - an inbound sales innovator and mastermind.
I was joined by 15 or so other agency owners and sales pros who were all eager to learn and were at various levels of success. The diversity in the room was great as we all had something to contribute to each other.
We worked together over the course of two days role playing with sales skits and practicing on each other. One would practice and the other would listen as a cautious gate keeper, skeptical department head or busy business owner, asking questions and stating objections. At the end of each role play we gave feedback and tips to the other. We both learned in each role - as the sales lion or as the company lion. It was lion pitted against lion, it was crazy and fun! I learned so much, what to do and do well as well as what not to do and why. After it was over we continued to meet weekly - virtually on web calls to report our progress, regain the mindset we developed at the bootcamp, research a fictitious lead and role play with each other. This concluded after 5 weeks.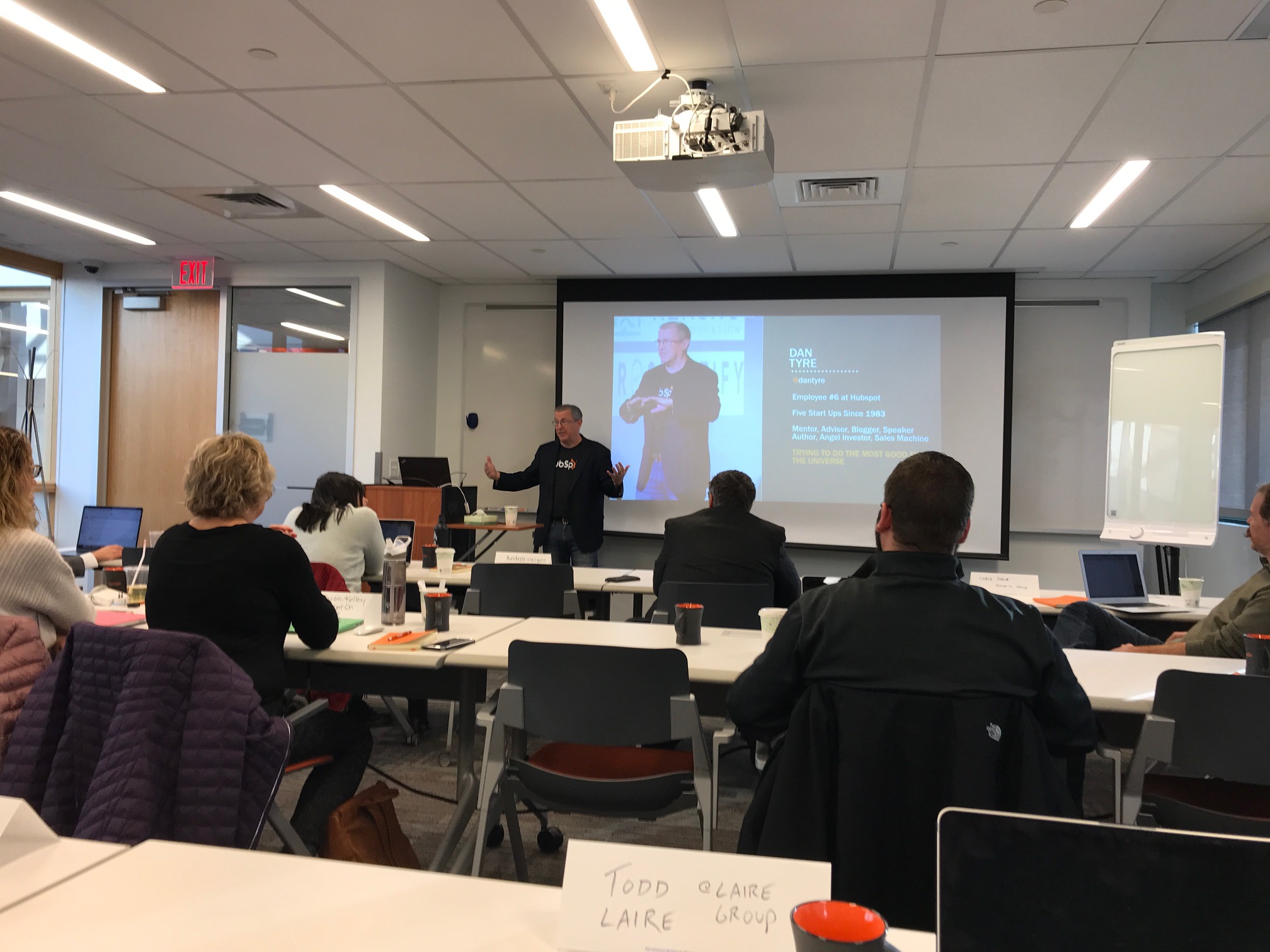 My key take aways from the Pipeline Generation Bootcamp were many but here are a few for anyone who is a HubSpot partner or who works for an agency and is considering attending a future bootcamp:
Agency Positioning Is Critical
In every industry, competition is fierce. How does a company differentiate to stand out in a crowded market place? The marketing agency world is no different. We each developed our own agency position strategy at the very beginning since this would be a cornerstone to our inbound sales outreach efforts. First we identified that we are no longer a website company, a social media shop or even (what I once thought was a differentiator for us) an inbound marketing agency. We are a digital GROWTH agency, helping companies grow their marketing AND sales efforts.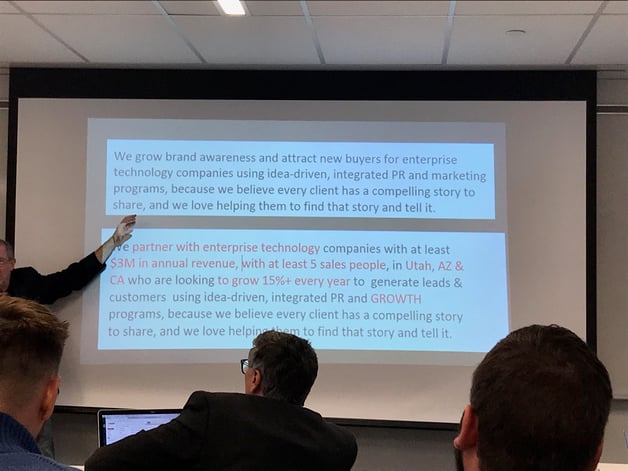 Here is the LAIRE Digital Marketing Positioning Statement: LAIRE Digital Marketing is a digital growth agency that works with B2B companies (Technology, Construction, Manufacturing & Finance) in the US that generate $3m to $300m in annual revenue, has an average sale ranging from $500 to $250k, has a considered purchase process that is 3-12 months long, has 3+ employees in sales and 1+ in marketing and is looking to grow 15% or more a year.

Our ideal client may be digitally immature and still trying to generate quality leads using idea driven growth systems. Every client has a story to tell and we love working with our clients to bring that story to life and win new business for them.
We are a GROWTH AGENCY! We work with you on lead generation, client acquisition, client engagement and competitive advantage. I love it, that is my agency's lion roar. ROAR! We help companies grow. Want to grow? Let's go, follow the yellow brick road!
No Such Thing As a Cold Call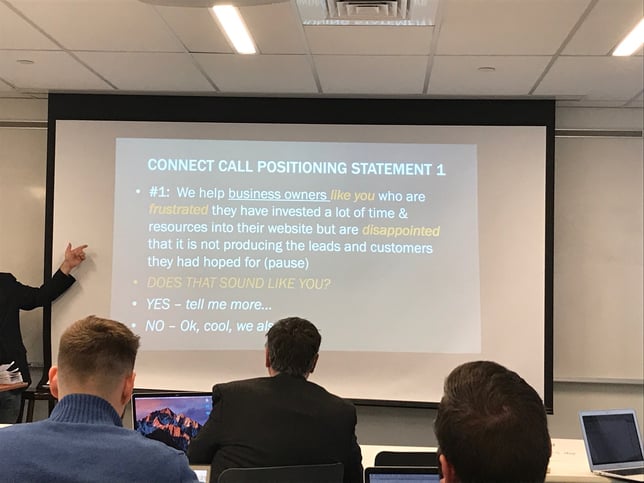 If you thoroughly research and learn about not only the company you are targeting but also the individual you expect to take your call and have a plan to talk to them and not at them about who they are (background, interests, news, role and challenges they face) then it is not considered a "cold call". Dan Tyre calls it a warm call.
Human to human interaction is an idea we learned during the bootcamp. I think of the old adage "People don't care how much you know, they want to know how much you care." Use talking points that involve your prospect, who are they, what do they need help with and offer some insight on how you could help them. We can help anyone who accepts our help. Instead of the old Glengarry Glen Ross mantra, "Always Be Closing", it is "Always Be Helping".
Perfecting the Connect Call to Set Up the Exploratory Call
After we demonstrate that we care and want to help our prospect and they accept our help during the connect call which is really just a 5 to 15 minute call to offer help and learn a little, we need to determine a true fit by setting up an exploratory call.
This call is much longer than the connect call and digs deeper into 4 key areas of your prospects needs and decision making process. BANT which stands for Budget, Authority, Need & Timing is a key focus of the exploratory call and determines what the most likely outcome of a sales presentation could be. Do they have a budget that is healthy enough to support their areas of need? Are they the authority that can approve the move to hire your agency and what is that process like? What are the true areas of need that support the decision to hire you to help them close their marketing and sales gap. What does their timing look like to make a move forward?
This was a game changer for me working with prospects. If any one of these areas is overlooked or not identified it can be the difference of making a sale or not, this month or this year and if the need is even a priority. Wow. Roar!
HubSpot CRM and HubSpot Sales Software Can Accelerate Growth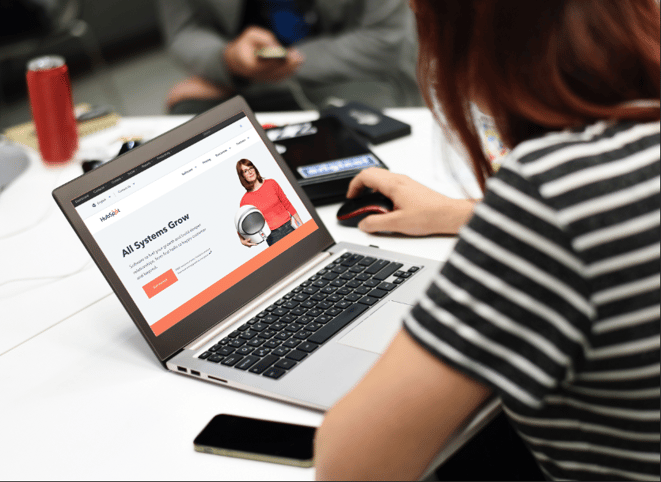 During the bootcamp we heard and learned from other execs at HubSpot; Account Managers, Sales Reps, Product Dev Techs as well outside partners such as Wistia for video outreach solutions via email. So cool! We heard the vision of different departments in HubSpot such as the partner program, the sales product team and even learned from some of the top phone sales reps at HubSpot that put up crazy sales numbers every quarter. It was awesome.
One big take away is that HubSpot is crazy committed to its product and partner evolution. We learned not only best practices on how to use the HubSpot CRM and Sales functionality better but hacks and tricks that help accelerate our follow up and cadence with prospects. Call and email 4 or more times and in a rhythm that gets maximum response. And who wants to try to keep up with it manually? Who actually can? This is why I love the HubSpot Meetings Tool, the Sequences Tool, Templates and Documents Link, the Email Tracker and I already use it daily but now I use it more efficiently with how they designed it. I show our clients how to do the same. They love it too!
Conclusion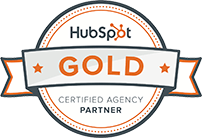 Coming off the intensive bootcamp, I was slow to implement everything I learned right away. The 5 week, weekly virtual calls kept me focused and really helped with accountability and my progression. Since its conclusion, we have closed 2 new clients and upgraded 2 current clients in service levels. I would consider these huge wins for us and we are already off to a fast start for our 2018 Q1. We also added two new team members to our agency and even bigger news is that we achieved an important milestone with HubSpot. We recently became a HubSpot Gold Certified Agency Partner, a tiered level status that includes our agency with some of the best in the world which is no small feat. It shows we have demonstrated not only a level of proficiency and success for ourselves using and selling inbound marketing and sales services but also, more importantly, doing so for our clients. This is a big differentiator for us to stand above the many inbound agencies out there that use and sell HubSpot software and deliver inbound marketing and sales services.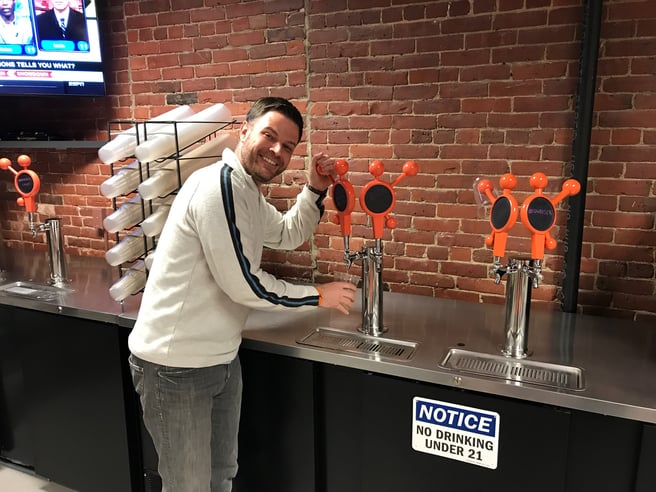 I want thank Dan and David for an incredible training and support platform afterwards and feel they too are a part of my great team of lions. We are all in the crazy jungle of business and life together and this was a turning point for me and my agency. A pack of lions who move together is called a "pride" and I am proud to be a part of this one full of HubSpotters. Lions helping lions grow, learn and succeed. Becoming the best by being the best, helping first, learning lots and GROWING every step of the way. ROAR!