Social media marketing. It's more than just having an account and posting every once in a while. In the past few years, social media has boomed into different platforms. From text heavy outlets (think Facebook and Reddit) to nearly visually exclusive like Instagram, Pinterest and Snapchat, the social media platform dictates how marketers approach optimizing their digital marketing efforts.
Let's get some quick stats from Instagram.
80% of Instagram's

400 million+ DAILY users follow a business Instagram account. *
That means there are more than 320,000,000 Instagram followers out there who are already following business Instagram accounts.
Is your account one of them?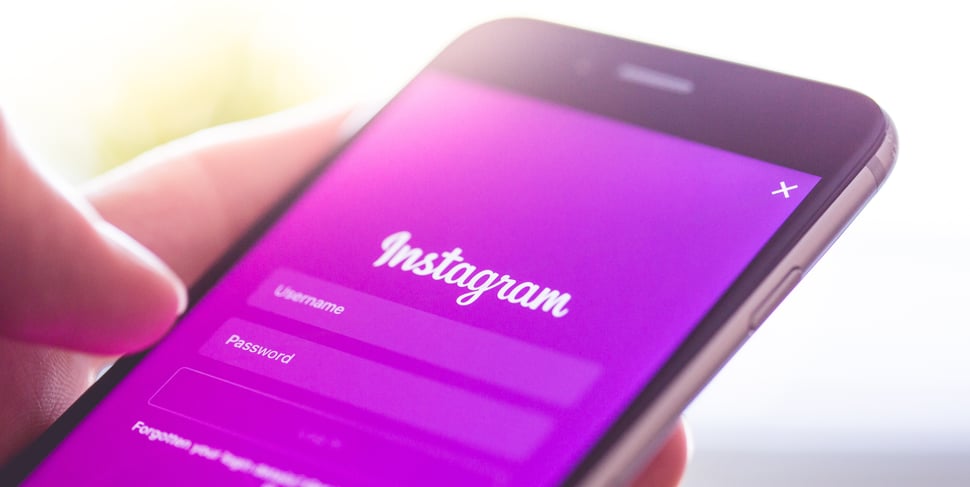 5 Reasons You Should Have an Instagram Business Account
Let's talk about WHY you should switch over your account (as if those numbers above haven't convinced you); t
hen we'll show how.
We have 5 very good reasons for why you should have a business Instagram account.

1.
Instagram business accounts are free.
It costs you nothing extra (except one minute) to switch it over and the return on your 1-minute time investment is great.

2. Changing the category of your account makes you a priority for the Instagram algorithm changes. Your profile will be shown more often and to more people as a qualified business account, so make sure your content is top-notch.
Not sure how your content is doing? Check out our FREE brand audit here.
3. There are more ways for you to engage with your followers (and vice versa). Before business accounts, the only way to drive your Instagram followers to your website, blog or business listing was through the limited "Website" option on your profile. Now that business profiles are linked to the corresponding business Facebook pages, your business contact information will be converted into Contact buttons on your profile. These give options for your followers to engage with you: Call, Email and Directions.

4. You don't have to rely on Facebook to run your Instagram advertisements. If you are running Facebook ads, no doubt you've seen the options and formatting requirements for including Instagram in an Ad Set. With a business account, you can promote posts easily from the mobile Instagram app.

5. You get analytics. Sorry, Union Metrics, Iconosquare, Simply Measured, Sprout Social and others. The Instagram Insights function is pretty good, too. Insights shows followers stats, impressions, reach, profile views, website clicks, top posts and Instagram Stories analytics from the past 24 hours.**
Are you sold yet? If not keep reading to see just how easy it is to transform your profile into an optimized business account.


Here's how you do it
STEP 1:
Open your Options and select Switch to Business Profile.
STEP 2:
This screen will appear for you to start the tour of the Instagram Business Tools: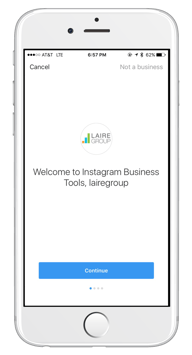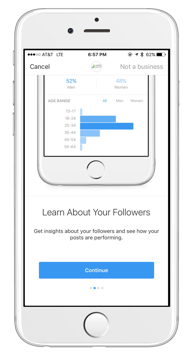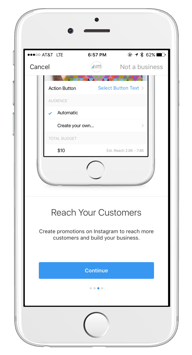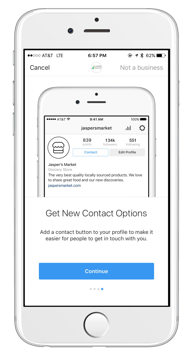 Note: Once you start this process you can stop and resume any time by exiting the app. To resume, open the app and view the notifications tab and you will see this message:
STEP 3:
Click Continue to start optimizing your account. This is where you will link your business Facebook page to your Instagram account.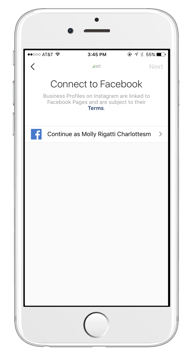 Note: If Instagram does not populate the desired Facebook account (or doesn't populate one at all), you have to go back to your Options menu to link your desired Facebook account and grant Instagram permission to post on your company page:
STEP 4:
Select the Facebook page you want associated with the account. Note: You must be a Facebook Admin of this page to complete this step.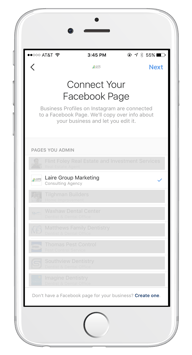 Voila! You've launched your business Instagram account!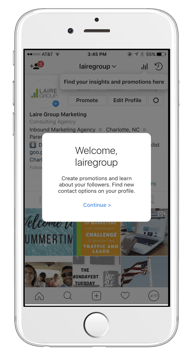 ---
*According to Instagram's February 2017 internal research.
** Source