We all know that business reviews are important in order to grow, but the business owners we meet are still stumped by the process of generating reviews from their clients. In our earlier blog we talked about how to ask for reviews. But now we need to discuss where those reviews should land for the most impact. We'll go through the best options on social media where you should focus your clients' attention to get the most review bang for your business.
Google Search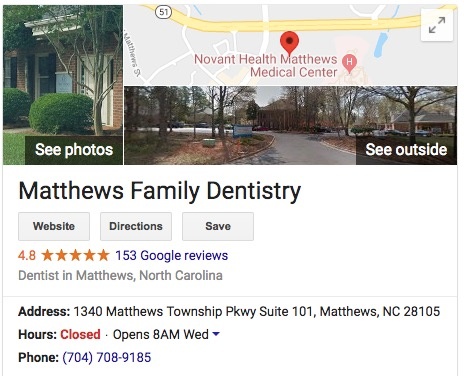 When your business shows up on search, hopefully so should your 5-star reviews. The quantity of reviews you have can affect your ranking on Google (No reviews? Head to the bottom of the results). And Google is usually the first place searchers will see your reputation, and so reviews left here matter the most.
Your star rating can show up in the larger business profile on the right side of a Google search window (like this example here), and your stars are also present when your business appears in Google Map listings.
Make sure you claim your profile on Google My Business, which is what populates this business profile, and point your clients there to rate you.
Facebook
Facebook reviews are big for your business' reputation management. After all, this is the social channel where people are asking their friends for recommendations. So it's very easy for a newly referred Facebook user to head to your Facebook page and check out what everyone is saying about you.

Facebook is a great place to make reviews a conversation - say thank you for a great review, and if you get a negative review, respond! But don't get into a fight. Offer to take the conversation offline.
Yelp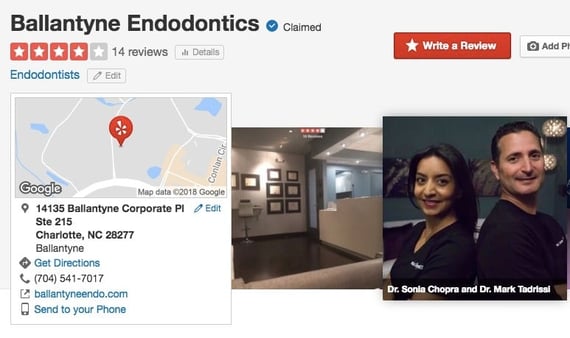 Yelp is the go-to review site for restaurants and shopping, but it can also be good for service-based businesses. You should know that Yelp prioritizes reviews left by "Yelpers", the serial reviewers on that channel. If you have a client who leaves a glowing review but they are new to placing reviews on Yelp, then the channel will hide those reviews. So we recommend requesting Yelp reviews sparingly, or just being ok with having multiple 5-star reviews for your business hidden.
Directories for Your Industry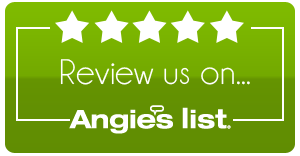 There are so many industry-specific directory websites, and you need to make sure you know where your business is listed. These online directories often give users an option to leave a review, like Angie's List or HealthGrades. Because you never know where a prospective client will find you (or where a past client will rate you), you need to claim your profiles, and make sure you know how to access these industry profiles.
Our closing tip:
Provide your clients with an easy link to follow to leave you a review, so they don't have to work hard at it. And remember to say "Thank You!".