It was the beginning of winter and Bill Griffin's rear window and frame in his home was broken. The wind was blowing in through the plywood he nailed across it, his Great Room was cold and he didn't know what to do. Fortunately after consulting several of his neighbors, one of them referred Bill to Daniel Enterprises.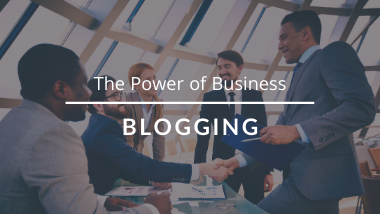 "They worked really neatly and even replaced my siding and matched the paint color. If you are unfortunate enough to have to replace a window as I did, remember Daniel Enterprises," said Bill in a comment on one of Daniel Enterprises' blogs.
For the past year, Daniel Enterprises has kept a continuous rotation of blogs related to roof, siding and window installation and repair on its website. They show President and Owner Dave Daniel's technical expertise and provide answers to common questions. But before he began working with us here at LAIRE Digital Marketing, it didn't occur to him to blog. Like many small businesses, especially those in the home repair and construction industries, he wasn't sure if his customers read blogs, so why bother? But how many people, including your prospects and customers do search the web for information, content and most importantly you or your competition?
My bet is that when Griffin's neighbor told him about Daniel Enterprises, he went straight to the website to research the company and found what he was looking for.
What are Business Blogs and Why Should My Business Have One?
Blogs are pieces of short-form content housed on part of your website that are about a particular subject matter related to your business. Unlike personal blogs, or even blogs with a primary purpose of revenue generation, a business blog is a marketing channel (just like social media, email marketing, etc.) that helps support business growth. Maintaining a regular blog is a critical element of an effective inbound marketing strategy. Sixty percent of businesses who blog acquire more customers, according to HubSpot.
Let's Break it Down.
Blogs Helps Drive Traffic
Take a look at your website. Have you updated it recently? How long has it been? How many ways can you describe About Us? Blogs solve that problem. Every time you post a new blog on your website, you have a new web page on your website, which provides another opportunity to turn up in a search engine's results list. By implementing relevant keywords in the post, you increase the likelihood that someone searching for information regarding those keywords will come across your website and become interested in your company and what it has to say.
You can apply this concept to other digital channels. For example, every time you post a new blog, you're creating fodder for Facebook, Twitter, LinkedIn and Pinterest. This in turn helps expose your business to a new audience that may not know you yet.
Blogs Help Generate Leads
Your blog is not a sales pitch, but the content you share in it could prompt your visitor to take further action. How does that happen? With a Call-to-Action (CTA) button strategically placed anywhere in the blog, but usually at the end. For example, to go back to Daniel Enterprises, note the blog, "DIY Home Inspections: How to Check Your Own Roof, Siding and Windows." At the conclusion of this informational article, there is clear direction to take if you do want to know what is involved with hiring a roofing contractor for those problems you found during your own home check. It clearly states, Free eBook: How to Choose Your Roofing Contractor. Below that is a royal blue Call to action (CTA) button that says Download my eBook. When you click the button, you are directed to a landing page where you learn a little more about the eBook and are then asked to fill out a form with your name, email, ideal project completion date and a space to check for a weekly or monthly Daniel Enterprises' blog email subscription. Then another CTA: Get my eBook. And if you do read it and happen to be in the market for a good, contractor who has just happened to provide all this useful information, who would you consider?
Blogs Help Establish Authority, Technical Expertise and Yes, Even Entertainment
Give readers something that will delight them, educate them and generate their trust and goodwill. Show them that you are an authority in your field by answering their FAQs, providing technical information, and explaining industry news/trends. For example, get feedback from designers and engineers on new and clever ways of designing for construction and blog about it.
A blog is also a great place to offer more insight into your company philosophy, employees and ideas. If prospects find answers to their questions in your blogs, they're more likely to come into the sales process trusting what you have to say and will in turn, be more likely to buy.
---