Overview
Watershed Informatics partnered with LAIRE in late 2021 to create valuable content resources and drive website traffic through the use of Google PPC advertising.
Who is Watershed Informatics?
Watershed Informatics is the first end-to-end Bio-IT managed service provider, enabling both biologists and bioinformaticians to rapidly build, run, and customize bioinformatics workflows. Watershed's interdisciplinary team of PhD-level biologists, bioinformaticians, and veteran software engineers work in tandem to empower their users to generate bioinformatics insights in minutes instead of months within Watershed's Cloud Data Lab®. Watershed's niche industry allows them to work directly with Therapeutics companies that have amassed a significant volume of biologic data requiring rapid and customized analysis.
Background
In late 2021, Watershed came to LAIRE looking to enhance its marketing efforts and create valuable resources to share with its prospects and current customers. At the forefront of the partnership, Watershed's brand new website was just finalized and lacked notable traffic. Entering into the space of other biologic data analysis platforms, Watershed set out to stand out from its competition from the start. Knowing their website would eventually become the primary driver of their lead generation, they wanted to jumpstart the process through Google PPC.
Lack of Brand Awareness & Lead Generation
Watershed was aware that it lacked brand awareness and was entering a convoluted space of data analysis service providers and wanted to stand out amongst its competitors large and small. When they came to LAIRE initially, they were unsure of what steps to take to enhance their brand awareness and generate website traffic. Having almost no prior marketing and unsure of how their competitors were marketing in the space, they entrusted their digital marketing strategy to LAIRE in order to better navigate the digital landscape to their advantage.
Through conversations with current customers and peers in the industry, they discovered that information about their platform, its capabilities, functionality, and features were not as clear-cut as they assumed. In an effort to enhance audience understanding, they knew they needed an outside team to thoughtfully craft marketing resources that better highlight their services and solutions for prospective customers.
Their lead generation strategy prior to partnering with LAIRE was solely word of mouth within their industry, which had been keeping them afloat prior to turning on the marketing aspect of their digital movement.
Watershed's Goals
As a start-up, the team at Watershed has been working around the clock to secure funding from investors to continuously enhance its platform and grow its client base. In order to reach their next inflection point, they knew they needed a more aggressive lead generation strategy, coupled with valuable marketing resources, to win new clients, maintain current partnerships, and obtain the necessary funding from investors to continue their growth path in their niche industry.
Our Strategies and Results
LAIRE implemented a continuous Google PPC campaign beginning in January of 2022, targeting industry-specific and company-specific keywords.
Strategy: Generating brand awareness by targeting industry-specific high-volume keywords that align with the solutions and services Watershed provides. Creation of variable display text to highlight specific Watershed features and remarkables depending on ad group. ⅗ of the total budget for the campaign is designated for standard search campaigns, and the other ⅖ of the budget is designated for dynamic search campaigns.
Stats to Highlight (From Jan 6 - June 6, 2022):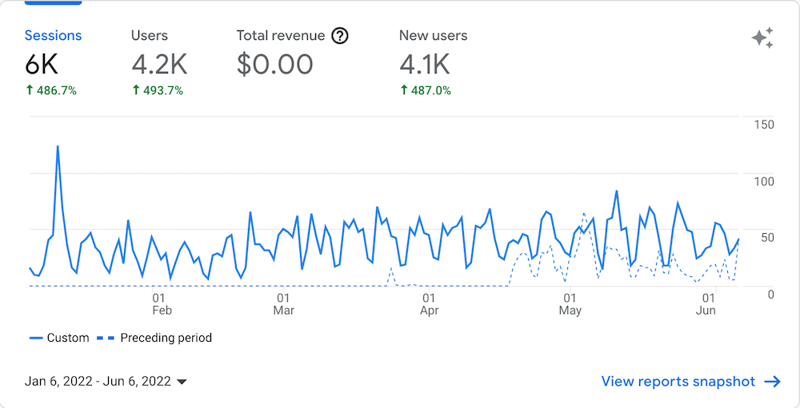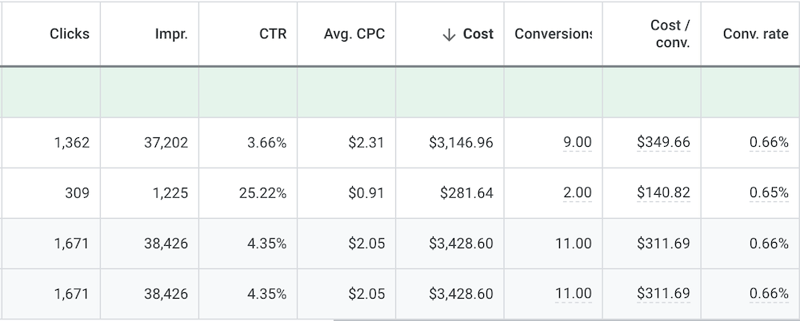 ---
During the six-month period of the campaign, Watershed showed notable growth in new website sessions, boasting growth of 486%. Watershed also saw growth in new users, securing 4.1k new users out of 4.2k users during the six-month campaign. Additionally, Watershed saw a total CTR of 4.35%, surpassing the dynamic search metrics of 3.66%.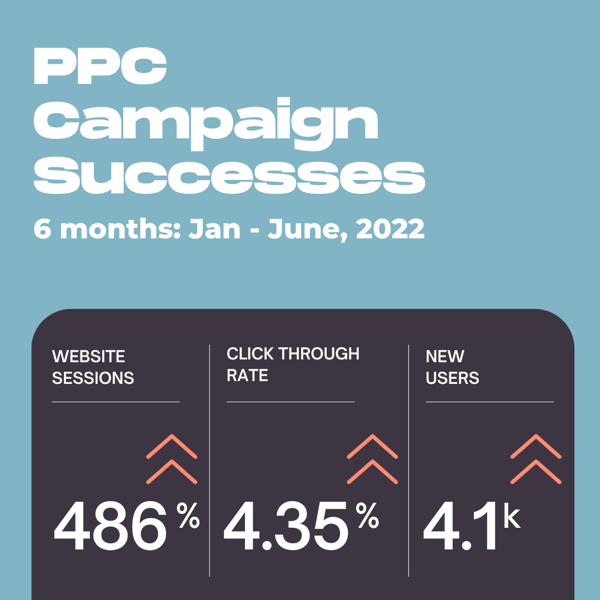 With this headstart in website traffic, Watershed now has the platform it needs to promote and provide valuable resources to its customer base and prospects while continuing to expand its marketing efforts.
Summary
Through our use of targeted Google PPC advertising, LAIRE was able to start Watershed's new website off with increasing traffic to further promote valuable content for its prospects, enabling its marketing efforts to have a solid foundation to stand on.
Wondering how to get started with digital advertising? LAIRE runs digital advertising campaigns for businesses across many different industries with varying levels of ad spend. Let's talk through your strategy today.