That's right — our CEO and Co-Founder Todd Laire will soon be packing his bags for HubSpot's annual marketing and sales conference in Boston next month. We're going to INBOUND 2023!
Why is Todd going to the conference? Well, that's easy. The LAIRE team has attended in the past, and each year it's a blast. Not to mention, it has helped us learn a lot and make tons of new connections.
We love the INBOUND conference so much that we want all of our marketing peeps to reap the benefits too.
Why Should You Attend INBOUND This Year?
Thousands of people are registered to attend HubSpot's INBOUND conference at the Boston Convention and Exhibition Center this year, September 5-8. Here are some of the top reasons why we think it's a can't-miss event.
1. There Are Dozens of Insightful Education Sessions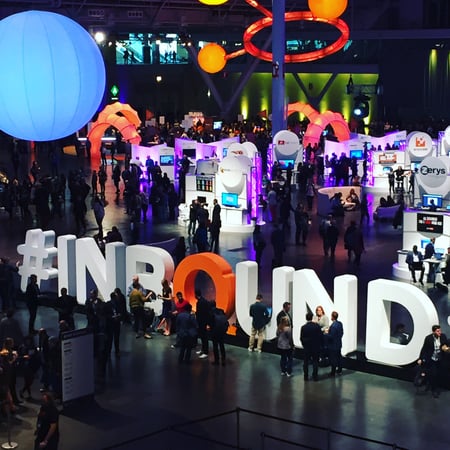 This isn't the type of conference where you sit in dry training sessions because your boss is making you report back for a quiz. INBOUND is your opportunity to learn about the latest and greatest in inbound marketing.
With five different stages, the conference boasts dozens of cutting-edge classes taught by accomplished marketers — for marketers. It's your chance to learn directly from the source. And the things you learn in sessions can be implemented as soon as you get home.
Get ready to absorb as much as you can, learn new skills and strategies, and get inspired by the innovators around you.
2. You've Got All of the Experts In One Room
Where else can you get face-to-face with — and even one-on-one access to — your favorite marketing gurus? Nowhere!
At INBOUND, you're able to ask specific questions and get real answers that are catered to you. Say goodbye to generic help desks and FAQs. Get to the root of your unique marketing needs with pointed discussions and seminars directly related to your work.
3. Get a First Look at Cutting-Edge Marketing Innovations
INBOUND is a mecca for marketing innovation. Each year, HubSpot and other exhibiting companies roll out their most awe-inspiring software updates and new features, breakthrough thought leadership pieces, and so much more.
Keep an eye out for new products and methodologies that other marketers have been working around the clock to perfect leading up to INBOUND. You'll be the first to know about these cutting-edge developments and may even have the opportunity to test them out before you get home.
This year, there are several sessions dedicated to artificial intelligence (AI) to help you leverage AI tools for content creation, lead generation, and more.
4. Reese Witherspoon, Andrew Huberman, and Derek Jeter Will Be There
Did you think it was possible for this group of success stories to all be in the same place at the same time, talking to you?
This amazingly accomplished group is just a snapshot of some of the featured speakers on this year's INBOUND lineup. They are prepared to talk about their personal brands and successes and give us insight into their journey to becoming household names.
Where else could you and your thousands of closest friends get a personal talk from any of these icons? The only problem is you might have to choose between your favorites when planning your schedule.
5. You Can Choose Your Own Adventure
At this year's INBOUND conference, you'll find curated agendas designed for different marketing and sales roles so you can really make the most of your time there. In addition to the regular marketing agenda, there are also custom session line-ups for:
Sales and business development
Growth and acquisition marketing
AI and innovation
Brand and creative marketing
C-level executives
Community marketing
Customer success
Founders
Sales leaders
Workplace culture
HubSpot for start-ups
This makes it easy to plan your trip, prioritize the sessions you don't want to miss, and get tips and insights related directly to your role.
6. You Won't Have to Hit the Gym While You're There
Plan on walking... a lot. The Boston Convention and Exhibition Center is a big and beautiful place, and INBOUND really fills it up. From vendors and exhibits to food, drinks, and prizes, there is always somewhere to be.
To make the most out of your stay, you'll book your INBOUND classes in advance to ensure you have a spot. Depending on how rigorously you plan your schedule, you'll hit your daily step count in no time.
7. Spend Some Quality Time With Your Team... Out of the Office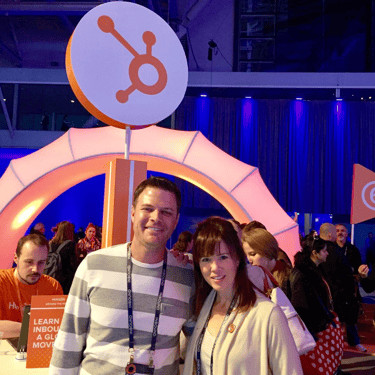 Do you spend a lot of time with your coworkers out of the office?
How fun would it be to have dinner with your team and not talk about work? Plus, Boston is a great city! Take the chance to eat on the water, visit Fenway, and take a break at the Boston Public Garden or the Boston Harbor.
You'll also get to know the local accent. It's really great learning how differently they park their cars up there... IYKYK!
If You Can't Attend In-Person...
If you're unable to attend INBOUND in person this year, don't sweat it! There's a 3-day livestream of the event, with over 20 valuable sessions led by speakers from HubSpot, Google, TikTok, and more.
Tune in to HubSpot's YouTube channel to catch all the action. Oh, and did we mention the livestream is free?
Will We See You There?
With thousands of attendees and dozens of impactful presenters, from 161 different countries, you'll have unlimited opportunities to network, connect, and grow at INBOUND.
Take business cards and try to meet one person in every session or in each line for food or drinks, and even introduce yourself to exhibitors. You might even come out with a few leads while you make some new friends.
And if you happen to see Todd, come say hi!