Whether you are an experienced marketer or just beginning to get familiar with terms like "search engine optimization", "flywheels", and "A/B Testing", continued learning is key if you want to succeed in your marketing efforts. But let's be honest; it can be difficult to find the time to digest an entire podcast or webinar after a long day on the grind. This is why it's important to remember that brushing up on your marketing knowledge doesn't have to take hours of grueling research. Often times the most valuable and digestible information is readily available at your fingertips.
If you're looking for succinct, yet insightful ways to stay up to date on the latest marketing trends, with minimal effort, a great way to accomplish this goal is by following thought leaders on social media. They will deliver invaluable tips and tricks straight to your feed (which we know you are already scrolling through, because we are too!). Here is a list of our top marketing thought leaders to follow on social media who are killing it in the inbound space and will keep you informed on the daily.
6 Thought Leaders to Follow on Social Media
Thought Leader #1: Ann Handley | Platform: LinkedIn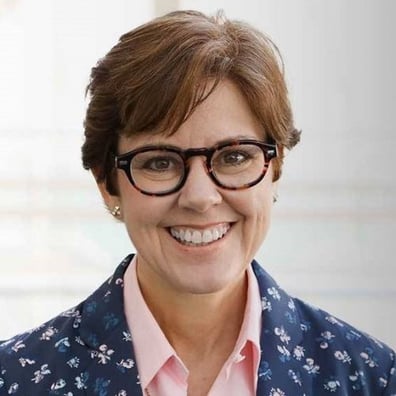 If you're looking for inventive ways to create unique and compelling content, look no further than the LinkedIn posts of Ann Handley. This content queen is a sharp, digital marketing pioneer, who was named the Most Influential Woman in Social Media and one of the top women bloggers by Forbes. She has also written a book on the topic of writing, which became a Wall Street Journal best seller.
Ann helps businesses string together meaningful words, enabling them to deliver their brand's story to the right audience with an effortlessly human element that is far from mechanical. By following her on LinkedIn you're sure to find all of the inspiration you need to expel the mediocrity from any piece of content you're crafting and fine-tune your storytelling skills.
Highlights of giving Ann a follow:
Engaging blogs
"Quick tip" posts
Expert advice
Approachable, relatable
There's only one key behind producing great content day after day… You don't need to be the best writer. You don't need to be a top expert (although it can help). You don't need any fancy tools (although they can also help). What you do need to do is understand your reader. - Ann Handley
Thought Leader #2: Neil Patel | Platform: Instagram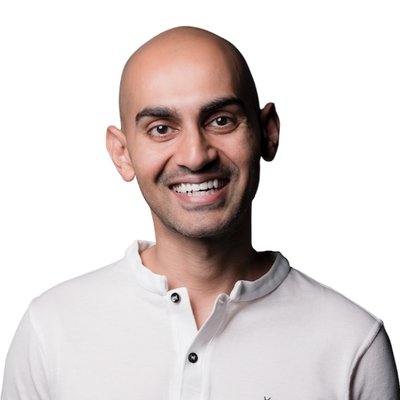 If you're a marketer, you know that SEO is one of the many important aspects of any well-rounded marketing campaign. And if there's anyone who knows SEO, it's Neil Patel. The co-founder of Crazy Egg, HelloBar, and KISSMetrics, Neil is an expert in marketing analytics and entrepreneurship.
On his Instagram you will find a feed containing a myriad of hot-topic marketing tips, many of them centralized around ranking in Google. Also injected into his feed is the occasional refreshing and honest peak into his day to day, for your voyeuristic viewing pleasure.
Highlights of insta-stalking Neil:
Engaging videos
SEO tips and tricks
Light and encouraging
You have to separate yourself from the competition. You have to be more appealing to your target audience, and you can achieve it by creating a recognizable, personal brand. - Neil Patel
Thought Leader #3: Mari Smith | Platform: LinkedIn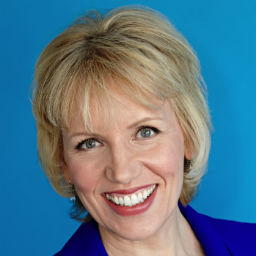 Ready to navigate social media marketing adeptly and with a touch of finesse? It's time to follow Mari Smith on LinkedIn. Mari has cracked the code on just about every social media platform present today, but her specialty is Facebook marketing, and she is an expert when it comes to extracting measurable results from your social media marketing efforts.
She is a Forbes' perennial Top Social Media Power Influencer, author of The New Relationship Marketing and coauthor of Facebook Marketing: An Hour A Day. Even Facebook asks for her help. Can someone say #CLOUT? To learn more about how to build relationships and generate brand awareness and sales leads, follow Mari on LinkedIn. You won't regret it.
Highlights of scrolling on Mari's profile:
Blunt, no nonsense information on social media marketing

Consistency
Meaningful and purpose-driven
Content is King, but engagement is Queen and she rules the house. - Mari Smith
Thought Leader #4: Brian Halligan | Platform: Twitter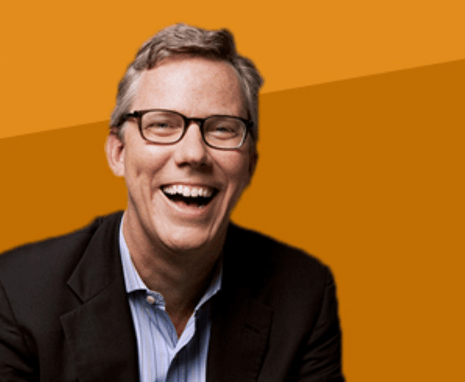 Brian Halligan might not be a household name (yet), but he is certainly a topic of discussion among marketers in the break room. Brian is the CEO and co-founder of HubSpot, and a senior lecturer at MIT. He is the king of inbound marketing and has enabled thousands of businesses to succeed in their marketing efforts with the help of the multi-faceted and all-encompassing platform, HubSpot.
If you're reading to throw out your marketing funnel, embrace the flywheel, and generate leads for your business through meticulously streamlined marketing automation, Brian's insights will put you on the fast track to success. Follow him on any social media platform that tickles your fancy, and you're guaranteed to instantly feel more inbound marketing savvy the second you get to scrolling.
Highlights of following Brian:
All-encompassing
Motivational
Attention-grabbing
The first method is to think across the traditional boundaries of your marketplace to alternatives, not just competitors. - Brian Halligan
Thought Leader #5: Katie King | Platform: Twitter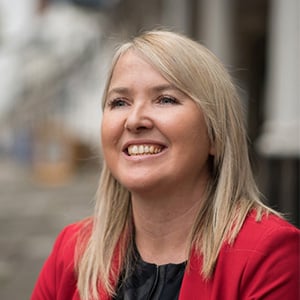 Utilizing technology in your marketing can seem like a daunting task, but it doesn't have to be if you're following Katie King. Katie has over 30 years of experience working with some of the world's biggest brands, brainstorming with their CEO's and marketing teams to develop the best strategies for blending marketing and artificial intelligence to encourage ROI.
She is the Managing Director and founder of UK digital agency Zoodikers, a TEDx speaker, and regular commentator on the BBC as well. Intrigued with AI and digital transformation? You can also check out her book, Using Artificial Intelligence in Marketing: How to Harness AI and Maintain the Competitive Edge. Follow her on Twitter for short soundbites on trends and interesting facts.
Highlights of tweeting with Katie:
Trending information on AI
Continuous flow of information
Breaks down a robust topic in a short format
Helping companies get to grips with AI and other new technology is still high on the agenda. -Katie King
---
Thought Leader #6: Aaron Draplin | Platform: Instagram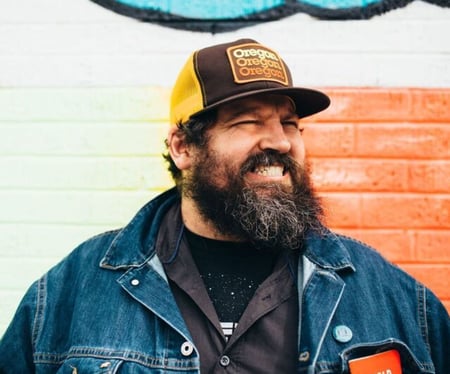 Design is very often the first element that a consumer digests the moment they engage with your marketing content and website. Clean, professional, and compelling design immediately communicates the value of your business or product to a potential customer.
Aaron Draplin has mastered the art (pun intended) of implementing visual elements into your marketing strategy. He brings an edge to his work, and his unique style and eye for what works has made him a design icon. He has even been sought after by Nike and Barack Obama. Aaron also created an interesting take on the Moleskine notebook, dubbed, Field Notes. Follow him on Instagram for design tips, visual aids, and some serious eye-candy.
Highlights of following Aaron:
Visual stimulation
Design tips
Free workshop links
Do good work for good people. - Aaron Draplin
---
Digital marketing thought leaders are doing critical work. Their curiosity is what drives and defines the marketing landscape as we know it today and helps shape what it will look like in future. These leaders are intrigued by what the consumer wants. They are constantly asking questions to shift our thinking and spark conversations, helping to incite positive change in our marketing strategies.
Connecting with thought leaders on your feed will open your mind to new possibilities and encourage you to create something original, providing you with tools to try something new when your marketing efforts may be falling flat.
Looking for more ways to learn about digital marketing and gain even further insights on how to generate leads for your business? Follow LAIRE on Twitter, Facebook, LinkedIn, and Instagram.