In any business - finance, software, healthcare, construction, and so on - sales are key to your overall success. It's a simple fact of life when you own a company. But, there are many different selling techniques you can practice. So, which ones are most beneficial to your bottom line and for your customers? Cross-selling and upselling are two of the most popular techniques, but many people get them confused. What makes cross-selling and upselling such a vital part of your sales strategy?
While you should always aim to grow your clientele, it is actually more cost-effective to continue selling services (or products) and upgrades to your current clients. In fact, it can cost five times as much on average to attract and acquire a new customer rather than retaining existing customers.
What are Upselling and Cross-Selling? Definitions and Differences
It is easy to confuse cross-selling with upselling, but they do have very distinct differences. Let's compare the two and explore some of the best practices.
Cross-selling invites the customer to buy related or complementary items with ones they are already purchasing. This is after you've already determined their needs and wants and can effectively suggest products or services that coincide with their purchase. Cross-selling should be about improving the overall buying experience.
Upselling, on the other hand, is the practice of encouraging customers to purchase a comparable higher-end product/service or add-on additional features or packages to make the primary purchase more expensive. This is another way to provide value to your customer because most people will appreciate a more premium product. According to data from Oberlo, the probability of upselling to an existing customer is 60-70%, with selling to a new customer at 5-20%. Talk about great results!
Cross-Selling & Upselling Examples
Now that we've defined the two sales terms, let's dive into some examples to further your understanding of these important techniques.
What is an Example of Cross-Selling?
E-commerce sites (like Amazon) have a large opportunity for cross-selling by suggesting items similar or complementary to what the shopper has in their cart. Common phrases include: "Customers who bought this item also bought" or "Frequently bought together".
A financial advisor sells different types of investments because they are already familiar with their clients' needs.
Luxury American luggage and travel accessories retailer, Away, makes it extremely simple for customers to purchase a single item but also practices effective cross-selling by suggesting the addition of other products to complete a set.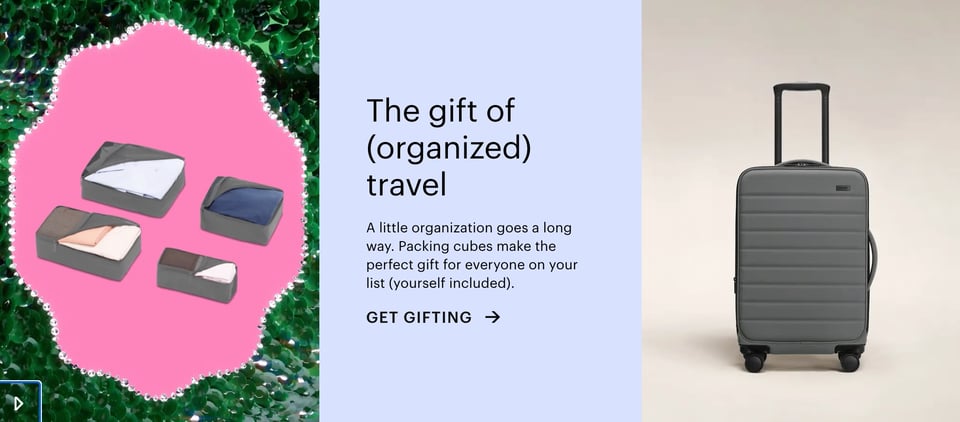 What is an Example of Upselling?
A customer has picked out sunglasses and the sales rep offers to add the polarized lenses or UV protection for an extra cost.
When a customer is car shopping looking for a basic model but the car salesperson points out the moon roof, leather seats, DVD player, Bluetooth system, and security features in the luxury model.
The

Dollar Shave Club

practices upselling by including a comparison chart on their website and in

emails

displaying the three different types of razors they offer laying out the benefits and features for the customer to make the best decision.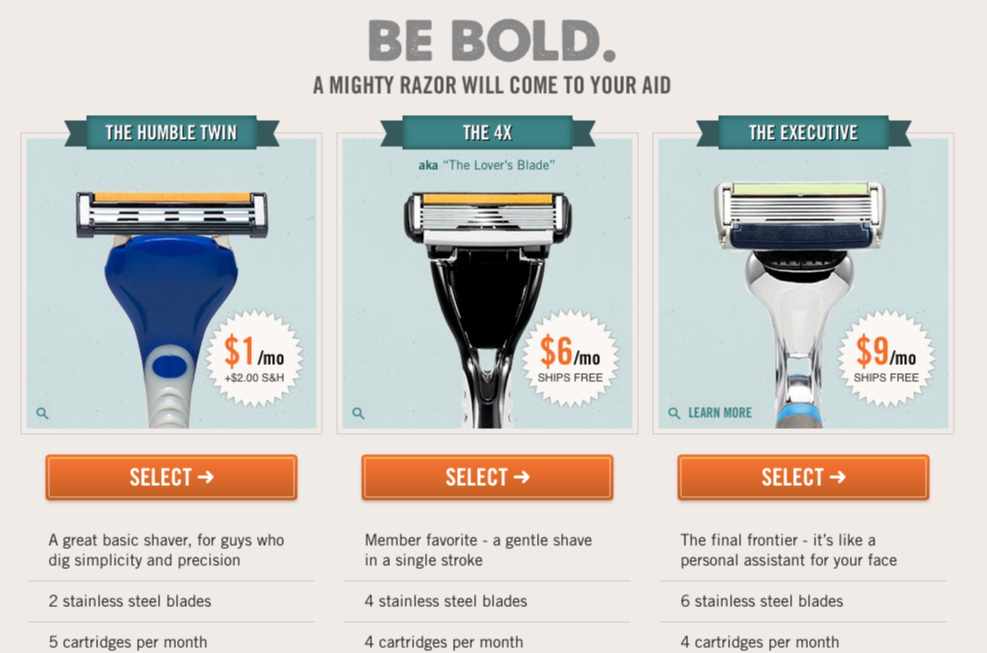 6 Cross-Selling Best Practices
Definitions of cross-selling and upselling? Check! Examples of the two selling techniques? Also, check! Now, it's time to incorporate some best practices into your sales process. Let's start by reviewing cross-selling best practices:
If your company is selling a product (rather than a service), recommend the accessory required for the proper operation of the product purchased.
Offer a discounted price on a bundle to encourage the immediate purchase of additional services or products.
Demonstrate how the additional products or services work in conjunction with the original purchased product or service.
Be the expert. Know what your customer will most benefit from and how you can

help them

. You should always strive to make informed suggestions as a knowledgeable representative.
Ensure that the additional product or service being sold to the client enhances the value they get from the organization. After all, your relationship with that client could be at risk if they become unhappy with your suggestions. So, match the product or service with the client's goals.
Create a drip

email

campaign to introduce them to new products that correlate with their purchase. This gives you an opportunity to inform your customer of benefits without being "pushy" or "salesy". You are often anticipating future needs, so by thinking of what will complement the purchase, you are helping your customer avoid missing something in the near future.
6 Upselling Best Practices
Always offer the upsell, but pay attention to timing and context to maintain a positive customer experience.
Offer an upgraded service after the customer has had a chance to experience the entry-level service.
Place products or services side by side in your store or online with graphics for customers to clearly evaluate the features and benefits that upgrading would provide.
Send personalized email receipts. These emails have a higher rate of being opened than standard emails. Take advantage of this engagement by

including a follow-up

to entice your customer to buy more.
Practice active listening with your customers to focus on their best interests so the upsell is relevant to their needs. Position yourself as a trusted advisor, not just another salesperson.

Blog posts and content

on your website support the cross-selling or upselling process because your customers will most likely seek out information prior to purchasing. By having the answers to their questions on your site, the chances of your company being found in search results are much higher.
Whether you're focusing on upselling or cross-selling for your company, keep in mind that your sales team should never be the only ones selling to your customers. It's a whole company affair. For instance, oftentimes your customer service team will upsell existing customers and offer additional products and services when it comes time to renew or purchase again. Ensure that your sales and marketing teams are in alignment with a unified revenue goal and strategy.
As a recap, the importance of cross-selling and upselling in sales is to improve customer retention, add value to any client experience, and increase revenue for your business. Happy selling!
The key to any successful sales process - whether you're upselling or cross-selling - is having a consistent influx of leads coming to your website. If getting leads is a struggle, download your copy of our FREE Inbound Marketing Checklist to see what improvements you could make to start seeing better results.