We've all been there. You've heard about another amazing digital marketing best practice (in this case, it's content marketing) and you can't wait to implement it. Now, you have to convince your boss that it's something worthwhile, which isn't always an easy task. Not to mention, it can be a little intimidating too. So, how do you convince your boss to get on board with adding content marketing to your overall strategy? It's all about pitching it the right way and being prepared.
In this blog, we'll guide you through the steps you need to take in order to prep for the big pitch. That way, you'll be ready for that in-depth discussion and can start implementing content marketing ASAP. Here's how you do it.
Your Boss Will Have Questions - Make Sure You Have Answers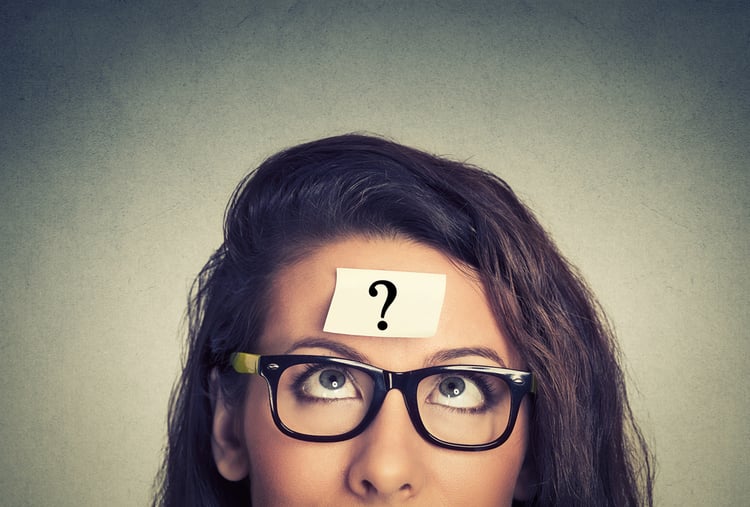 When you meet with your boss, make sure you're ready to answer some tough questions. Waffling and stumbling through your answers can make your argument come across as less convincing and not well researched, which can result in a big N-O to content marketing. So, be prepared to talk through these four questions.
1. What is content marketing?
Although the concept of content marketing may not be new to you, that doesn't mean your boss fully understands what it is or entails. Have a solid description on-hand. Personally, we love this definition from the Content Marketing Institute:
"Content marketing is a strategic marketing approach focused on creating and distributing valuable, relevant, and consistent content to attract and retain a clearly defined audience — and, ultimately, to drive profitable customer action."
"Strategic" and "profitable" - these two words used in this definition really speak a leader's language, which is helpful when trying to convince them to buy-in to something new.
On top of a solid definition, we also recommend having a list of potential content marketing types to give some concrete examples. Forms of content marketing include:
E-books and whitepapers
Infographics
Slideshares
Checklists
Podcast series
Webinars and online courses
Landing & pillar pages
The list continues, but these are the most common forms of content marketing. If your manager is a more visual person, make sure to have some stellar examples handy. That way, your boss can see what success looks like and start piecing together how content marketing would fit into the business and your current marketing initiatives.
2. Why is content marketing important?
Remember the days when you had to go to the library to research anything? Or more recently, when you had to wait until you got home to look something up via dial-up Internet service? Those days are long gone. Thank goodness! Today, we have access to practically anything we could possibly want to know right in our hands. Thanks, smartphones!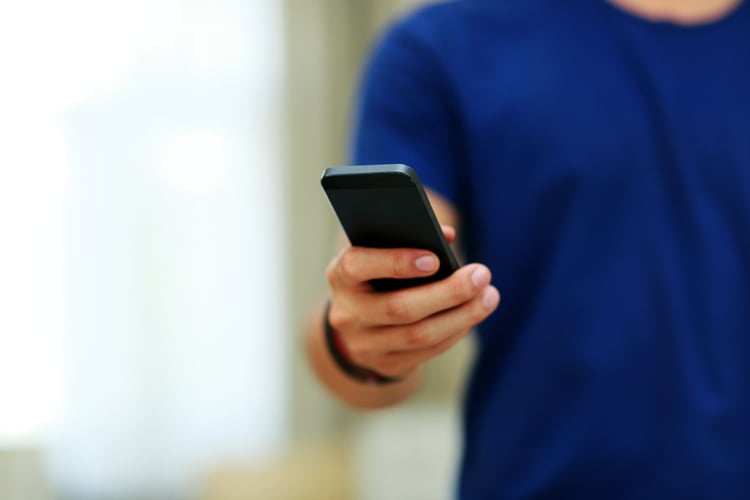 Although this technology put encyclopedia salespeople out of a job, it has made the population hungry for more and more content. Luckily, according to a recent Forbes article, over 2.5 quintillion bytes of data are created every single day. Hard to fathom that much content, right? Well, it's out there. And over 3.7 billion people are searching for it on the Internet.
Content is your opportunity to join the conversation and provide the helpful information your target audience is searching for, thus driving traffic to your website, generating leads, and hopefully, getting conversions. It's a never-ending and profitable cycle that doesn't exist without the driving force of content marketing.
3. How much does content marketing cost?
With many (if not all) leaders, the cost of any new venture and how it fits into the annual budget is always going to come up in conversation. The cost of content marketing ultimately comes down to the following:
The time it takes for in-house associates to conduct keyword research, write blogs, design content offers, etc.
Hiring outside freelancers to complete the work if your staff is at maximum capacity with their workload
Utilizing an online freelance service, such as Writer Access (for writing work) and Design Pickle (for graphic design projects)
Promotion of the content, whether it be on social media, paid advertising, and so on
Decide what resources you'll need to dedicate to make content marketing happen. That'll help establish the total cost for your business.
If it's way outside the budget, see if there are any other marketing tactics in your annual plan that you can pull back on to accommodate incorporating content marketing. For instance, are there any outbound marketing tactics that aren't getting great results? Those are typically more costly to implement. In fact, research says that "content marketing generates over three times as many leads as outbound marketing and costs 62% less". More results, less money. Sounds pretty great, right?
4. What kind of results can we expect to see?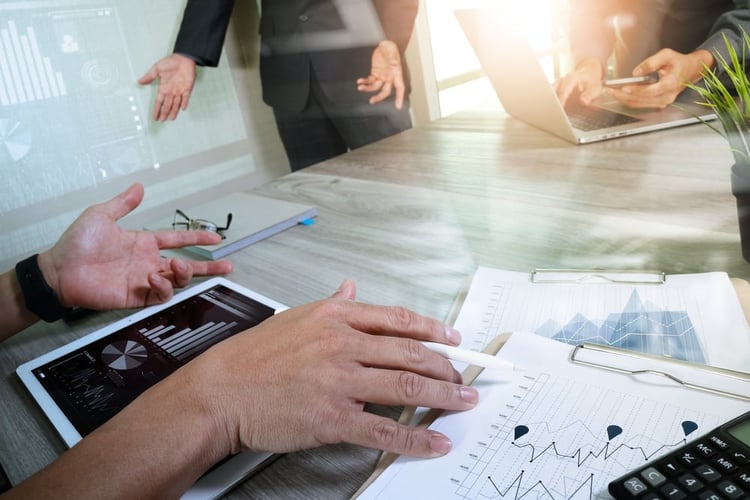 This is where you'll have to do some research and fact-finding. Luckily, we've already done some of that. But, if you know of some of your boss' hot buttons (like website traffic, etc.), have those stats ready for your meeting. Here are some national averages that can help set expectations for the results your company may see from content marketing:
Businesses that blog get 126% more leads than companies who don't.
According to the Content Marketing Institute, "content marketing rakes in conversion rates six times higher than other methods".
Websites with blog content receive 434% more indexed pages by search engines. And that increases the likelihood of your site being found by your ideal clients.
In a recent study by Kapost, when comparing paid search and content marketing, it was found that "content marketing gets three times the leads per dollar spent".
Here's the thing - you can have all of the mouth-dropping statistics in the world, but keep in mind that it's absolutely critical to mention that results don't happen overnight. You can't write one blog post and expect to see your website traffic double. It takes building up your content offerings over time and typically six months to a year (or so) to see the results you were hoping for.
Speak to Your Company's Goals
How does content marketing fit into the overall goals and plans for the company? That's the question you have to ask yourself and be prepared to answer in order to convince your boss that content marketing is a necessity. Leadership likes to strategically look at the big picture. So, how is content marketing going to support the big picture and the company's goals?
Having relevant, valuable content available on your website gives your sales team helpful resources they can share with prospects and nurture leads into becoming customers.
Content marketing improves your website rankings on Google, thus boosting brand awareness and website traffic.
Engaging downloadable content offers effectively generate leads and get more prospects into the pipeline.
Delivering valuable content to your whole audience, including current customers, improves client satisfaction and retention.
The points we've listed may not touch on all of your company's goals specifically. So, take some time to think this through before discussing with your supervisor.
Prepare a Content Marketing Plan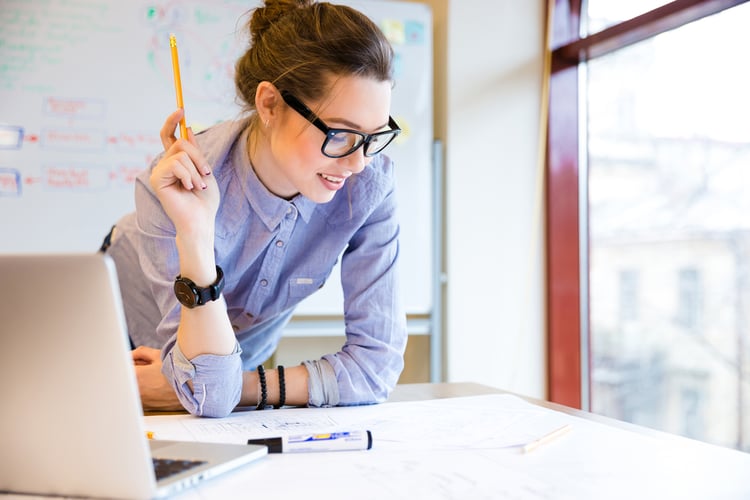 For your big pitch, you don't necessarily need your whole content marketing plan completely fleshed out, but having something tangible that your boss can see and review will paint a clearer picture of your vision. There are several ways you can go about this, but here is the step-by-step process we like to use:
Understand your target audience or buyer personas. What do they search for? What information do they need to make a more educated purchasing decision? What questions do you and your sales team hear frequently from customers and prospects?
Conduct keyword research to find relevant keywords that have a high monthly search volume and a low difficulty to rank score. Your list of keywords will help fuel your content topics list.
Create topic clusters to structure your content plan and ensure you have content scheduled that supports each cluster. This improves your authority on those topics and further improves SEO rankings.
Create a list of content ideas - blogs and conversion offers - related to each topic cluster and subtopics (which are the supporting topics that fall within each cluster).
Map it out over a month, quarter or year. Avoid putting too much weight on one topic cluster over the other if you're trying to get traction for each one. Instead, build upon each topic cluster over time. That is, unless there is a business reason behind it. For instance, if you're in the finance industry and are trying to boost the number of mortgage loans you're issuing, you may want to post more content related to mortgage loans over the other services your business offers.
Now, Go Pitch Content Marketing to Your Boss!
Using the steps we've outlined above, we have no doubt that you can successfully pitch content marketing to your manager. It's all about being ready to answer the tough questions and communicate the potential ROI in relation to your company's overall goals. With all of that supporting evidence, how could your boss possibly say no?
Content marketing? Check! Looking for more ways to drive revenue growth and lead generation? Take a look at our free marketing audit to receive tips from our team of experts.