"Search Engine Optimization." If you have heard it once you probably have heard it 1000 times, that search engine optimization is the make or break for any website. An essential tool that is necessary for any business seeking to build an online presence. What many people – business-owners and marketers alike – are sometimes fuzzy about, is how to optimize their website to get more search engine love.
However, most understand that SEO is absolutely critical for people to be able to find your website, services, or products online through organic search methods. Which means if you want to rise to the top of search engine results, you will have to understand the right tactics to implement.

What is Search Engine Optimization (SEO)?
Here's our definition in under 40 words:
Search engine optimization (SEO) is the process of utilizing specific tactics to optimize the probability of your website's ranking on search engines. Improving your website's ranking on search results, and increasing the number of visitors on your website.
The thought behind search engine optimization is the prevailing association between the higher ranking of websites from a search will result in more web traffic. By optimizing your website's results in specific targeted keywords and keyword phrases, your website will be more successful in accomplishing your sales goals and generate more leads. No matter your business, whether your financial or medical, digital development or construction, SEO is a universal tool to help increase your exposure online.
Why is SEO so Important for Businesses?
Think about it this way - consumers in the U.S. alone, spent $517.36 billion online in 2018, representing 15% growth over the prior year. And those numbers are expected to continue to grow in the near future. What this means for businesses is that ranking on search engines is more important than ever. If no one knows what you have to offer, it's going to be very difficult to get your sliver of that enormous pie.
In addition to overall revenue, here are some additional reasons search engine optimization (SEO) is so important for your business:
Effective SEO increases the amount of traffic to your website, which also helps to boost the number of leads. That means the quality of your traffic is overall better.
Ranking well in search engines creates an implied trust among consumers. If the search engines trust you, you must be a safe company to do business with.
SEO helps to build your brand more effectively. Ranking well in search engines means your brand is gaining more exposure to consumers, thus improving brand awareness.
Keeps customer acquisition costs low. SEO traffic, once you rank well for your desired target keywords, is free. SEO offers a steady stream of warm, if not red hot, prospects and delivers them straight to your website.
Provides you with the tools you need to measure your success. Very few advertising and marketing strategies can match SEO for delivering up-to-the-minute statistics related to their effectiveness and ROI. You'll be able to see which keywords deliver the best results and where your strategy requires some adjustments.
Offers opportunities for you to target local audiences for increased engagement, traffic, sales, and customer experiences.
But the biggest reason SEO is so critical for all businesses, no matter the shape, size, or industry is that your competitors will also be using SEO as well. If you want to remain competitive, you have to invest in a winning search engine optimization strategy. Otherwise, your competitors won't have much to compete with.
Search Engine Optimization for Beginners
The process of search engine optimization is far more complex than what a simple definition implies. There are a lot of moving parts that go into optimizing websites so they will rank well in search results. Plus, each search engine has its own unique algorithms to consider.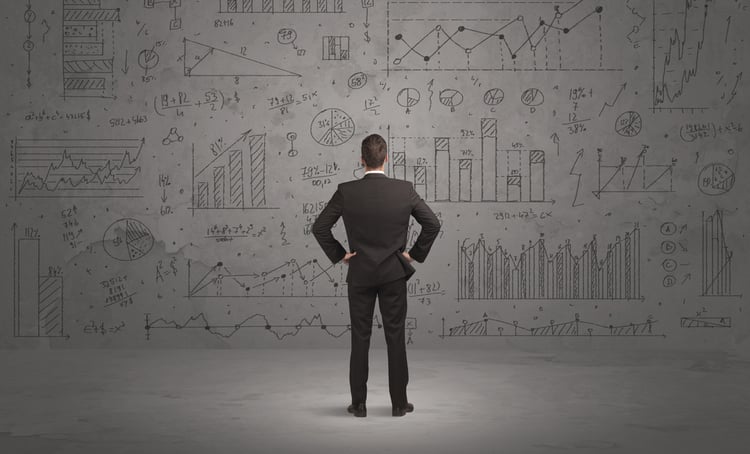 While there are multiple search engines out there, the three major U.S. search engines to focus on include:
Google
Yahoo!
Bing
If your business also operates in China, you should also consider optimization for Baidu too. If that isn't the case, your business should prioritize these three search engines in the U.S. In particular, special attention should be given to Google, which accounts for 92% of the global market when it comes to search engine results. It will not be easy, many businesses compete to get on the first page of search results, let alone the highly sought number one result. Search engine optimization (SEO) is an essential tool that you use if you want to compete to get on that front page.
The most important thing for businesses new to SEO to remember is that this is a marathon, not a sprint. You're not likely to make it to the top of rankings, or even on the first page within a single day, week, or maybe even month.
It is a process that takes time for all businesses to experience real results. So be patient. The ROI is worth the wait.
The journey to the top is not exactly easy though. That's probably why there is an entire industry devoted to helping businesses of all sizes. It's all about knowing the right tactics, including picking the best keywords to target, writing meta descriptions for website pages, and so on.
Additionally, having a digital marketing agency partner who specializes in search engine optimization can also help you avoid potential pitfalls in your SEO journey. This may be your best option to help avoid implementing "black hat" SEO techniques, which is the practice of going against search engine guidelines yet still increasing your website's overall ranking.
Website SEO & Content Marketing Best Practices
It is easy to get caught up in the process of appealing to search engine algorithms. But if your focus is solely on getting on that front page, and not providing a better user experience. You will find that your overall ranking will suffer as a result. To avoid falling into this common trap there are some key tactics you can utilize:
Design your pages for real people who will be reading your information and ideally, purchasing your products.
Be honest with your audience. A search engine's role is to provide reliable, trustworthy information to web users. Deceptive information and practices will not be rewarded with high rankings.
Make your website useful, informative, valuable, and engaging. Most of all, make it unique. This means unique content and design.
Work on building relationships with your audience. It's more important than ever. Plus, search engines love engaged audiences and reward websites that build this type of response with higher rankings.
Then, there are the nuts and bolts of getting your website to rank well. Aside from in-depth strategies, there are things you can do that don't require spending a huge amount of expense or time, including the following:
Create mobile-friendly websites. Mobile audiences are increasing by leaps and bounds, and websites need to accommodate smaller screens.
Research keywords carefully. Keyword research is perhaps your biggest priority for SEO. The key is to select relevant keywords for your industry that have a high monthly search volume and a low SEO difficulty score. Online keyword research tools will be your biggest asset; tools such as

Moz.com

and

UberSuggest.com

.
Provide exceptional content.

Content

remains king of the online world and comes in many forms, including audio,

video

, and written content. By including the right content on your site that is informative, reliable, and unique, you can get the search engine love you desire.
Optimize locally. This is especially necessary for people who have brick-and-mortar businesses and storefronts. Many people want to work with local businesses. Give them the opportunity to do so and make sure they can find you on the web.
Build high-quality backlinks to your website. Avoid "black hat" practices that seek out low-quality backlinks or bulk backlinks that could land you in hot water with the major search engines.
Constantly update the content on your website. Release regular

blog posts

, product announcements, special offers, and more.
Engaging in effective on-page SEO is a long-term process that must continue long after you've risen to the top. At least, that's the case if you want to maintain your status as the top-spot holder. Keep in mind - the rewards of ranking well on search engines are well worth the time and attention required to get there. But, if your time and resources are super limited, consider working with a quality digital marketing company that specializes in SEO to help you achieve your goals.
Search engine optimization (SEO) is just one of the puzzle pieces to make your website successful in generating leads and boosting sales. For even more website success, check out our free guide to learn the 25 must-haves to implement on your site.