It is critical to optimize your website for local SEO if you want to stay relevant and ensure that all of the hard work you've put into your website content gets seen by your target audience. Whether you have prior SEO knowledge or are just starting to get comfortable with the world of search engines and what they mean for your digital marketing strategy, we've compiled these best practices to help you get on the fast track to optimizing your website for potential customers who are using local search. Read on to learn how to navigate local SEO like a pro.
Investing time and energy into a local SEO marketing strategy is one of the most lucrative methods that businesses can use to grow online. B2B companies that take advantage of this strategy will reap the benefits of staying ahead of the competition and securing qualified leads online.
6 Best Practices to Optimize Your Website for Local SEO
1. Focus on Internal Linking Structure
Internal links are hyperlinks that target or point to the same domain as the domain that the link exists on, which is its source. Simply put, an internal link is one that points to another page on the same website.
Shifting your internal link structure will go a long way in helping to boost your SEO rankings because they not only enable easier website navigation for the user, but also determine authority and ranking power over the website's pages. Internal links will also shape the architecture of your website and determine information hierarchy, giving it purpose and direction.
Without internal links, your website user (potential customer) has no way to reach important pages that you want to direct them to (like a page containing a content offer) because no crawl-able, direct links are pointing to those pages. Google has no way of showing these pages to individuals searching for your product or service online. You are playing with fire by running the risk of letting your well-crafted pages chock full of CTAs go to waste. Even your well-researched keywords and creative marketing strategies won't get those pages seen. *Cue tumbleweeds in a ghost town.*
So, how do you implement internal links into your website?
To start, you want your internal link structure to look something like this: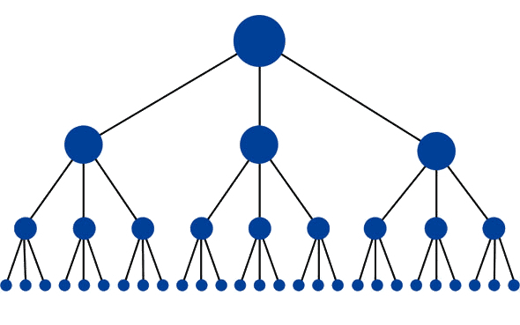 This structure has the minimum amount of links possible between the homepage and any given page. Organizing your links in this way will enable link equity (ranking power) to flow like a current throughout your entire website, increasing the ranking potential for each page. This structure is common on websites like Amazon with their well-designed set up of category and subcategory systems. The best way to accomplish this is with internal links and supplementary URL structures. Start by using the basic format of a link, which is something that all search engines can compute, like this link structure pictured here:
By using these links, you let the search engines like Google know to add this link to the engine's link graph of the web, making it available to your target audience when they are searching in their browsers. In short, get down with proper internal linking to get your web content seen.
2. Reassess URL, Title Tags, Headers, Meta Description, and Content
Let's face it. What's content if it isn't being shown to your target audience? Geographical search terms and keywords provide an effective method in allowing your blog posts and other pieces of content tucked in your website a chance to be found in SERPs (search engine results pages).
What's the best way to accomplish this goal? When creating new content or when taking an audit of existing content, it's pertinent that you optimize for Google and other search engines by implementing high-volume keywords (meaning a large majority of users are searching with these terms) in the URL, the title of your content, your header, body, and meta description (this is typically 1-2 sentences explaining what is in your content piece).
Great examples of geo-targeted keywords? Your customer testimonials and case studies. And if you don't have these pieces of content yet, it's time to start creating!
3. Create Local Content and Add Location Pages to Your Website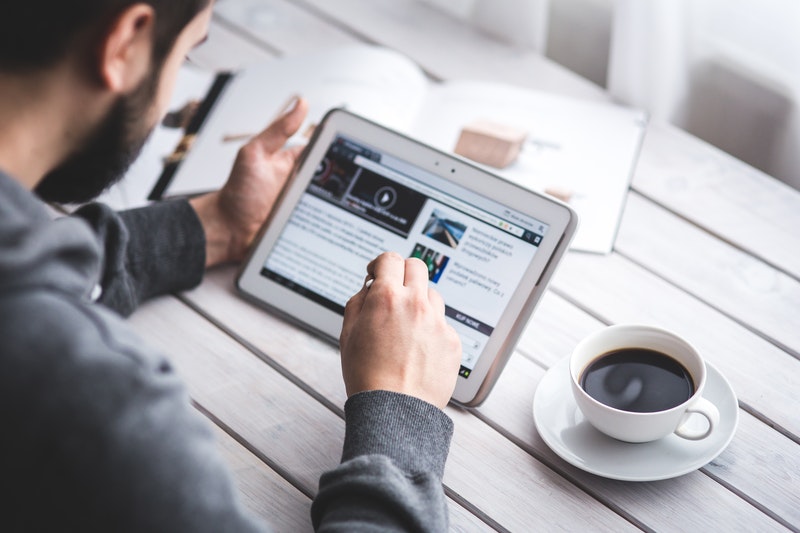 You may be under the impression that writing content with broad topics is best as they appeal to a larger crowd, which can be true in some cases. However, creating content that is centralized around local industry news, educational content that is broader than just the products or industry services that your company offers, highlighting your employees, and other locally helpful and insightful content will signal to Google and other search engines that the meat of what is found on your website pages is relevant to your targeted geographical location and audience, and will be found more easily by customers.
For example, if you own a home building company, create a neighborhood guide to share with your audience. Aim to be a resource for others and make it a top priority to always be helping, not just selling, when crafting content for your website. Google continues to transform in how it analyzes the content and decides what is relevant and helpful information, so strives to create content that is meant for users, not just search engines.
Another way to help optimize local SEO for your business is through a location page. Create a descriptive page that includes all of the important information that users need to know about your company, including how to contact you (phone number email, address), hours, detailed descriptions of your location, promotions, and testimonials. It's important that you don't duplicate content across multiple web pages. It's also important to craft a locally descriptive About Us page that will raise search engine antennas and provide useful information for the user. Pro Tip: Add a Google Map to your location page.
4. Keep Your Business Information Consistent
Consistency is key for local SEO and if your business operates in the United States, you'll want to double and triple-check that citations about your address, location, hours, and other important company information are the same across the board on the following four map data aggregators:
These aggregators provide a large amount of map data for Apple, Yelp, Bing, Google, Trip Advisor, and others. If you happen to have any discrepancies or incorrect information about your business out there on the web, your business may not show up in search results because Google can't determine which source contains the correct information. Even small mistakes like abbreviations not being consistent across all online platforms can cause confusion for search engines.
Another issue that can hinder your local SEO efforts is duplicate listings. Google My Business pages are where you will often find duplicates that can contain conflicting information. Take an audit of the online spaces where your information is housed to make sure it's error, discrepancy, and duplicate-free.
A whopping 56% of local businesses have not claimed their Google My Business listing, meaning they are missing out of one of the most fundamental aspects of beginning a local SEO strategy. It is vital to have your business listed, verified, and managed since this is often one of the first things a user will see when searching for a business on Google.
To get started with this task, first nail down your NAP (name, address, and phone number) which you should include as a crawlable HTML text on your site. A great location for your NAP is in the header or footer of your website. However, take care to avoid including the MAP into an image as images cannot be crawled from search engines like HTML's can.
Once you've established your NAP, you can check for duplicate listings. The easiest way to check for duplicates on the major platforms is to use a free tool like Moz Check Listing.
5. Invest in Inbound Links (Backlinks) That Contain Relevance and Authority
Inbound links are a form of off-page SEO where you earn links from other websites that direct readers to your own site, and they are a powerful tool when used for the purpose of local SEO and raising your domain authority.
Google views inbound links like potential customers view positive online reviews, in that they confirm your legitimacy and trustworthiness as a company.
So how do you get inbound links?
Think of it as social networking events, but online and sans cocktails. Be a guest for another company in your industry's webinar. Create partnerships with industry leaders. Host digital and in-person community events and engage your community on social media spaces like LinkedIn, Twitter, Facebook, and even Instagram. It can be daunting to put yourself out there as a business, especially if you aren't heavily established just yet, but the reward is far worth the discomfort and effort.
Engage in positive conversations about and with other industry leaders and provide knowledge about trending topics in your community. Again, this is the time where focusing on being a resource and not tunneling into a sales pitch can pay off greatly. So, get out there, engage, and watch the inbound links roll in.
6. Optimize Your Website for Mobile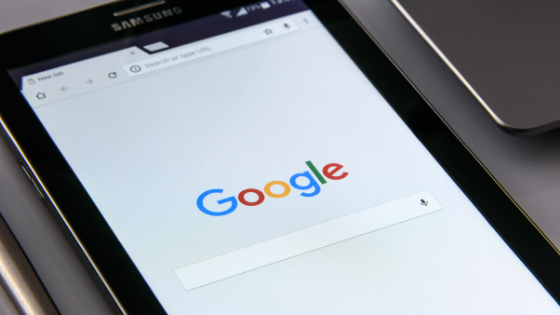 Think about it. How many times have you looked for an industry-specific business on your phone and pulled up a company that looks promising, only to discover that there is no contact info insight or the website makes it difficult to navigate to the contact page. You would move on to the next company pretty quickly.
Keep your website, especially in this case, location and About US pages, mobile-friendly to optimize local SEO and give those 9 out of 10 users a way to contact you so that you don't lose out on potential business.
Work With Local SEO Experts
According to Safari Digital, the average timeframe to see positive ROI results from local SEO is around 4.76 months. Setting the right foundation will help you to build domain authority, enhance your online presence, and connect with local customers looking to convert. Choosing a digital marketing agency like LAIRE to provide you with the proper framework for your local SEO efforts will only make your life easier. Want to learn more about SEO and how to optimize your website to generate leads and revenue for your business? Contact LAIRE today to start your free Marketing Assessment.