The only thing that should separate your marketing and sales teams is their job titles. If your marketing and sales efforts aren't working together, then your business will struggle to reach its goals. How can you better equip your team for success? You need to have the right sales enablement tools for your company.
I wish I could tell you exactly which sales enablement platform to go with to improve your sales efforts. The problem is that every business is different. Each company should assess its own goals, company size and industry.
That being said, here are some helpful sales enablement software programs you should consider if you want to properly track your sales efforts against your company goals.
Sales Enablement Software Programs
Salesforce
Salesforce
usually comes up quickly when talking about a customer relationship management program. The CRM is one of the
most popular options out there, for a good reason. Salesforce offers cloud-based sales, service and marketing applications.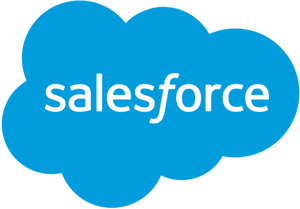 It helps your team stay organized with a lead's information and data. This gives your team the help they need to close more leads.
Salesforce brings your marketing and sales people together through its applications. The sales team knows what content attracted a lead, what offer converted the visitor into a lead, and how that contact progressed through your funnel. The assigned sales person will know what that lead is interested in and what their pain points are. Who can say no to more helpful data? With a salesperson well equipped with information about the lead, he or she can better structure the sales call with the contact.
HubSpot

We have to include HubSpot on this list. We talk a lot about what this platform can do for the marketing side of things. HubSpot has a robust Sales CRM that can help almost any small business.
We're a fan of their tools because they allow contacts to book meetings in personal calendars, record sales calls with a phone call recording feature, and send out personal email sequences that automate the lead nurturing process.
We also love that HubSpot can send you a notification every time a lead is browsing your website. There's a lot more fun stuff HubSpot offer. Take a look yourself!
Engagio

Does your business perform account-based marketing? Engagio specializes in B2B account-based marketing. You can track engagement and measure impact with this simple to use platform.
Just like Salesforce and HubSpot, Engagio provides your sales team with the information they need to learn more about leads and to close more deals. The difference is, they allow you to measure success on an account level rather than a lead level.
The programs here are robust and offer more than some companies might need. If you just want to be able to record sales calls, there's a program for you. If you only want to be able to track emails, there's a platform just for that. As much as I'd like you to have a rich sales enablement software, you might not need. Don't waste your money.
There are a lot of solid sales enablement platforms out there. Honestly, too many to mention in one blog. Let us know if there are any sales software programs you're really enjoying and we can add them to our list.