Just like people, every business and brand possesses unique traits that make them stand out. They have defining qualities that make them memorable.
Identifying these traits is a key step in standing out, especially in highly competitive markets. These traits, what we call "remarkables," not only differentiate a company from competitors but also capture the attention and loyalty of its audience.
Read on to discover the significance remarkables play in brand strategy and how they pave the way for lasting success.
The "Remarkables" Philosophy
Imagine for a moment you're in a car, driving by a wide open field dotted with cows. They catch your eye at first, but after seeing cow after cow after cow, they all start to look the same. Maybe you stop noticing them altogether.
Now, imagine you see a purple cow. It's unlike anything you've ever seen before, and it has surely made an impression. You'll never forget this purple cow, and you'll probably even spend the next few days telling your friends and family all about the incredible encounter you've had.
Think of the purple cow as your brand "remarkable." It's something that stands out, makes a huge impact, and gets people to talk and share their awesome experiences.
This purple cow concept is derived from Seth Goden's best-selling book, "Purple Cow: Transform Your Business by Being Remarkable." But it's something we fully believe in and embrace at LAIRE — both within our agency and for our clients.
Here's a look at the remarkables we've set for our own brand:

Understanding and embracing your brand remarkables is not just a smart business move; it's a vital necessity in today's fiercely competitive market.
Identifying and capitalizing on what sets a brand apart — whether it's a unique service offering, an exceptional warranty, or a specialized approach — provides a sense of purpose and clarity within the organization while setting it apart from others who might offer similar products or services.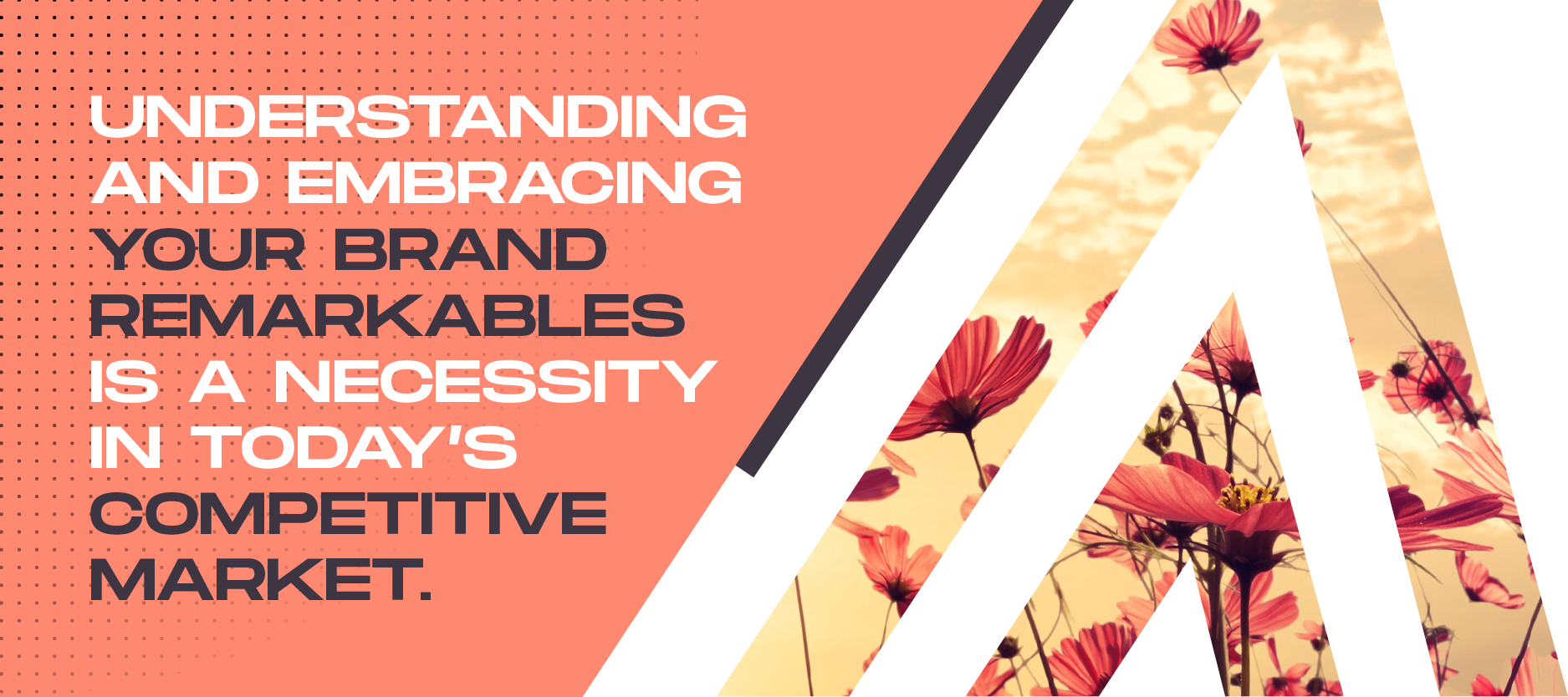 Knowing your brand remarkables forms the basis of a cohesive brand strategy, guides decision-making, informs marketing efforts, and supports customer interactions. For customers, remarkables convey authenticity and reliability, helping them make informed choices amidst a sea of options.
A company's remarkables showcase its commitment to providing value, elevating the overall customer experience, and fostering trust and loyalty. Ultimately, recognizing and leveraging these distinctive qualities can propel a brand forward, fueling growth, market positioning, and long-term success.
How to Identify What Makes Your Brand Remarkable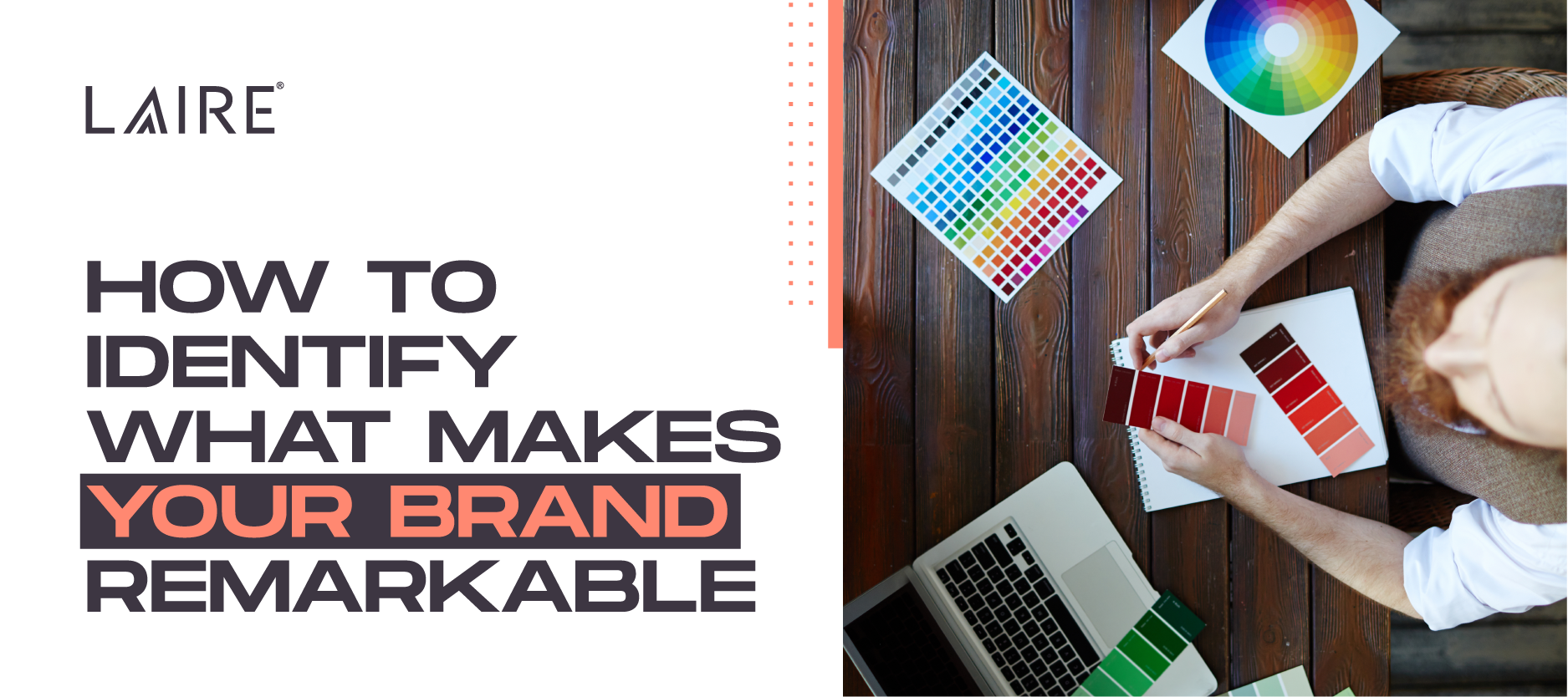 Know Your Audience
Although understanding your audience is generally the golden rule for all marketing efforts, this is especially true for identifying your brand remarkables.
But how do you start? Talk to your current customers or clients.
Oftentimes, customers who've had a good experience with your brand will be willing to share their experience with you. Put 20 minutes on their calendar to ask guided questions about the highs and lows of their experience with your brand and what "special sauce" made you stand out from their perspective.
Simple surveys can also be an effective way to collect this information.
Conduct a Competitive Analysis
Before you can decide what makes you stand apart, you have to know what your competition is already doing.
Research your competitors by reviewing their websites, social media profiles, media mentions, and any other channels that can provide insight into their business practices. Tools like HubSpot's Website Grader and SE Ranking can help you uncover the information you're looking for.
Pay close attention to how they're differentiating themselves (or how they aren't) to identify your own potential remarkables.
Define Your Unique Value Proposition
Based on your product or service, feedback from your customers, and knowledge of what your competitors are already doing, identify your unique value proposition (UVP) or, in other words, what makes your brand remarkable.
A remarkable should clearly communicate what your products or services can offer to your audience — that nothing else on the market can — to solve their problems.
If you ideate more than one remarkable, that's even better! Just make sure they're totally unique to your brand, products, services, or processes.
5 Tips for Showcasing Your Remarkables to Your Audience

1. Develop a Strong Brand Identity
2. Deliver Exceptional Customer Experiences
3. Leverage Storytelling
4. Innovate and Adapt
5. Promote Employee Brand Advocacy
Find Your Purple Cow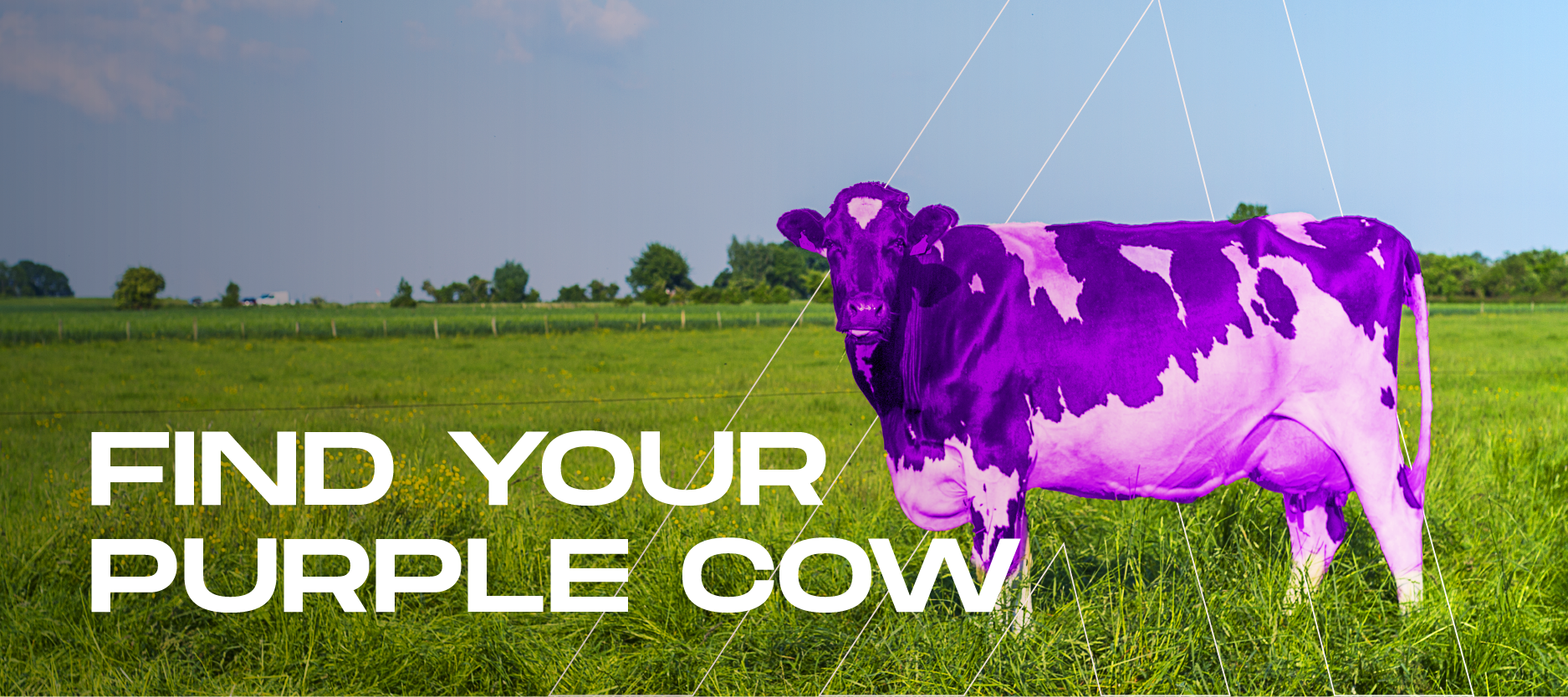 The essence of remarkables in the Purple Cow book lies in the ability of a brand to define and showcase its unique selling points, setting it apart amidst competition.
Just as every person possesses distinctive qualities that make them stand out, every brand holds its own set of remarkables that form the basis of its identity. Recognizing and leveraging these exceptional traits is not only strategic but crucial in today's competitive landscape.
At LAIRE, we understand the significance of identifying your remarkables. Through a focused 20-minute consult, we unravel the unique elements that make your brand exceptional, empowering you to strategically highlight your brand remarkables and carve a distinct niche in the market.
Your brand's story of success begins with recognizing what makes it truly remarkable — let us help you tell that story.