Everyone wants to win at social media - whether for business or personal use. It feels good to have people engage with your posts, but frustrating when your posts don't perform as well as you expected them to.
Hiring a social media agency, such as LAIRE, can take a lot off of your marketing plate. However, even the best agencies will still need your input. Have a social media strategy in place and outline some goals that you want the agency to achieve.
Here are several ways you can tell if your social media agency has your strategy and goals in mind.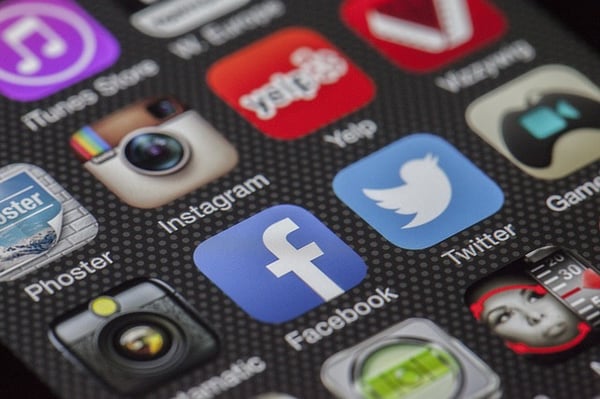 Engagement
Just because you posted something, doesn't mean people will see it. Your social media agency should be trying to build engagement with your audience. There are several ways to do this.
Post at the right time. Take a look at the admin tools in your various social media accounts. They will tell you the most popular days and times that your audience is active. Posting your top content at these times will help your post gain visibility and increase the opportunity for engagement.


Ask for engagement, but be cool about it. Posting things like "Share this post if you're excited for summer!" is, honestly, kind of lame. Sure, you might get a couple shares out of it, but that's where the engagement stops. Trying posting things that gives your audience something to think about and share their opinions on. For example, a home remodeling company can post "If you had $100,000 to spend on a home remodeling project, what would you do to your house?"


Reply, like, share, and tag. Your audience isn't the only one who can engage with your posts. You should as well! A good social media agency will always stay on top of your social media notifications, and reply to comments and posts in YOUR voice - making it seem as if the reply came directly from you.
Content
Content is our favorite word. It's what drives successful inbound marketing. Social media content can be published quickly and often, giving your business more content for your audience to consume. Here's how to help a social media agency pick the right content for your business.
Post relevant content. If you own a home remodeling company, you shouldn't post a political message on social media. That's not why your audience is following you. They want to see beautiful home remodels and get tips for their own projects. You should not have to explain why the content is relevant to your business - it should be obvious.


Use the holidays. You might think that people are on social media less during the holidays, but the opposite is actually true. Christmas and New Years' posts have some of the highest engagement rates. A simple post such as "Wishing you a happy New Year from Our Business" can be sufficient.


Tailor the content to each platform. Your audience on Facebook is likely much different than your audience on LinkedIn. Trying to blast content to all social media platforms is not an effective strategy. Your agency should tailor the content to the audience on each platform.
Results
It doesn't matter how often you post or the type of content you're posting if you're not getting the results you want. Holding your social media agency accountable to specific results will help you score some wins. Here's how you can do it.
Be consistent. Don't post three times one week, and then go silent for the next two weeks. Have a schedule in place with your social media agency that details the number of posts you expect to be published each week. You can make them fun as well! With some of our clients, we do scheduled weekly postings such as Motivation Monday or Fun Friday.


Measure your success. What content does your audience really want to see from you? Rather than guessing, your social media agency should be looking at your admin tools to see which posts performed the best. Maybe the article that you were super excited to share on Facebook got a few clicks, but no one liked or commented on it. This could indicate that the content wasn't engaging enough or that your audience isn't interested in outside articles.


Try something new. You can tests your audience's interest by posting something new, but still relevant to your business. For example, if your posts mostly consist of articles and client testimonials, try posting a behind-the-scenes picture of your business. Perhaps your audience is looking for something more personal from you, and this could give them what they want.
At LAIRE, we help businesses every day grow online through social media marketing. We know how to engage with your audience and provide them something of value. If you need help figuring out how to start winning at social media, let us know! You can also download our social media to help generate more leads for your business.