Time is precious, especially in the world of business, and while social media isn't inexpensive, it's just a different type of expensive. Social media takes a large amount of time and commitment to do well, something small business owners don't have a lot of. While hiring an agency like Laire Group Marketing can be the solution, if you're attempting to tackle the social media machine on your own we have suggestions to help you along the way.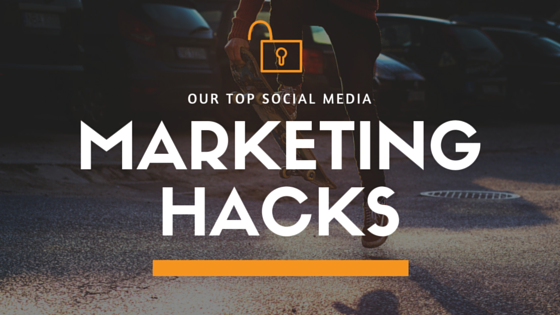 Schedule, Schedule, Schedule!
By far the most important social marketing hack is to schedule and plan the content published to your social channels. Scheduling allows you to use your time most effectively, ensure that your accounts are being posted regularly and can allow your entire team to contribute. Social Media schedulers such Hootsuite (FREE for up to three social profiles), Buffer, Sprout Social, Everypost and Social Oomph allow you to plan, write and schedule your social content calendar with ease.
Curated Content Is Queen
If content is king, then curated content is his lovely queen. Everyone knows that high-quality content is the key to marketing success in our ever-informative digital world. The biggest drawback is finding the time to create mass amounts of high-quality content.
The basic idea behind content curation is to take some (or all) of content created somewhere else and feature it alongside your original work (providing credit to the original creators of course). One report found that 82% of marketers curate content. Overall, the best marketers create around 65% of their own content and curate an additional 25%. Curation allows you to find content that your readers and clients will enjoy, which supports your goals and message.
Remember, the key is not to replace originally produced content. To achieve the best result a combination is needed. Also, it's vital to understand that quality content outweighs quantity always.
Embed That Social!
When creating blog posts, use the Facebook and Twitter embed functions on your posts. These are not only quick call to actions, but also, a way for your social media profiles to improve your site rankings. While this is great for SEO it can also be a way to increase your social profile traffic!
Consider installing 'Click to Tweet,' linking valuable pieces of information you feel your customers would share. When clicked, this information automatically loads into Twitter-- all your reader has to do is click 'share.'
Utilize Your Tools & Resources
A DIY homeowner working on a small project wouldn't run out to purchase an expensive carpenter saw to cut a board, and as a small business owner you shouldn't pay for tools you don't need either.
Social media is ruled by images; you can't post just any photo and expect it to generate engagement. Look around your business, you may be able to snap a few yourself. Stock photos sites such as UnSplash.com, StockSnap.io and Pexels.com can be great resources for free to low-cost stock photos. Get instant graphic design with Canva, where anyone can create social media graphics quickly.
Utilize the analytics information from your social media channels to track your current audience, which can give you insight about what currently interests your audience, what content you should be producing and who you should be targeting next.
Show Your Personality!
If there is one piece that is consistently missing on a business page, it's personality. Sure you've shared what your business can do for clients, but what about the faces behind the brand? Don't be afraid to ask a client to snap a selfie with you! Most often, if they're happy with the services received, they'll be flattered.
Marketing is all about relationships. Don't use social media as a simple broadcasting tool to blast advertisements and promotions; use it to connect to the very real people who are online today and in need of your services.
Are you struggling to implement an effective marketing plan for your business? Would you like some help? The best time saver of all can be a virtual assistant! Contact us and let's discuss your business goals. We're ready to help!