It's a fact - whether you're in the medical technology space or a billion-dollar healthcare system, you need to maintain and continue to build a strong social media presence to stay relevant, establish your brand, and grow your business. Plus, the healthcare industry is ever-evolving and so is the digital space. So, how do you keep up? You need to look at social media best practices by some of the industry's social experts.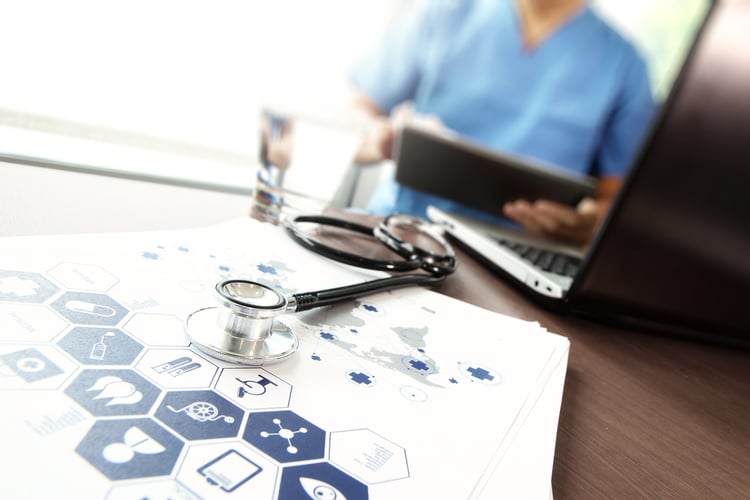 It's important to be mindful that the healthcare scope is massive, but by sharing the right content on the right platform (LinkedIn, Facebook, Twitter, etc.) you will help strengthen your organization's credibility and begin to enhance your follower base over time.
Here are five social media best practices current healthcare companies are utilizing today to build their brand, engage with their target audience, and drive company goals through the powerful use of social networks.
1. Leverage Thought Leadership
Let's talk about thought leadership - a hot buzz word that's echoed throughout most industries, including healthcare. In the medical world, this movement is driven by subject matter experts sharing their professional opinions on improving patient care, AI, big data, value-based care… the list goes on. As consumers, we trust their opinions based on not only their online presence but their expertise in the space as well.
Leaning on these subject matter experts allows not only their voice to be heard in the online community, but also allows consumers to break through the noise. In today's day in age, we are overloaded with information in our social newsfeeds and it's easy to get overwhelmed, which is why it's important to know which sources to trust and which ones to ignore.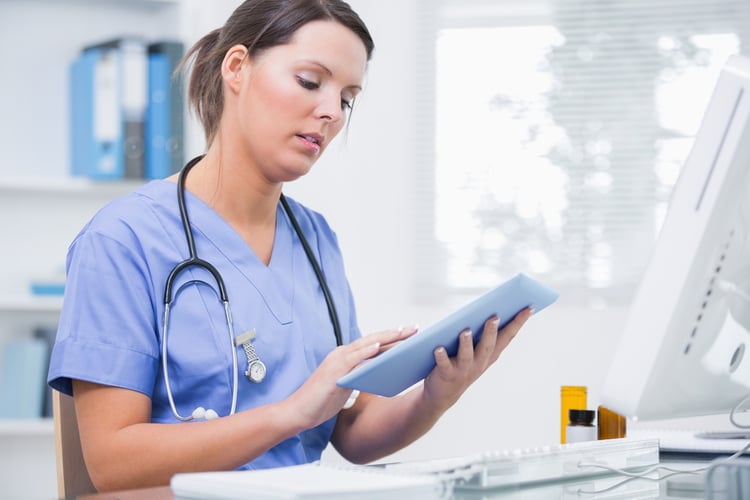 The thought leadership platform has become a catalyst when it comes to addressing worldwide healthcare issues and voicing change. Whether it's addressing costs, enhancing innovation, or case management - it's getting talked about in some shape or form. More broadly, you can find thought leaders on your LinkedIn and Twitter feed stirring up healthcare topics with witty comments. When they are not posting on social media, they are speaking at national conferences, local events, and participating in live webinars. All of which are shared on social media.
Did you know? Healthcare executives rely heavily on thought leaders within their organization to enhance their social media presence. This is a social media best practice that's definitely worth taking note of. Scope out the leaders within your own company to begin elevating their voice, while also promoting the solutions you offer. It's an effective and impactful tactic that is sure to get some attention for your brand. It'll also help position your company as a reliable influencer in the industry.
Here's a fantastic example of showing thought leadership on social media by Medtronic where women leaders from their IT team discuss a trending healthcare topic:
2. Share Valuable Content
What's catching the healthcare industry's attention is innovation and those who are actually changing healthcare. It's always easier said than done, but making strides to improve healthcare is exceedingly important.
How can we as marketers keep up in the digital space?
No matter if you are a dentist, an IT startup, or a small community hospital, you are here to elevate and promote change. Whether your target market is patients or healthcare executives, how can you target them through social media? Developing relevant content is your answer. Sharing original content such as blogs, eBooks, whitepapers, FAQs and real-life stories is a great starting point and social media best practice.
The American Dental Association is the perfect example of a company that's sharing real-life stories in the form of blogs with their "New Dentist Now" website page where they give the inside scoop into the lives of newly practicing dentists. It's an engaging and heart-warming way to share valuable content for their target audience - dentists.
Pro tip: When building out your company's blog and sharing it across all your channels, make sure the content you are promoting externally is high quality and relevant. Your target audience is always looking for answers and solutions, so ensure your content caters to that.
3. Video Content
This social media best practice has taken the throne for the most engaging content. We're talking about video. It's in hot demand, but that's nothing new.
We ask ourselves, how are some of the top healthcare companies reaching their audience? You guessed it - video. But, not just any kind of video; a video that tells a story and relays a sense of purpose. Painting a story encompasses influential behavior and gets people watching.
Start strengthening your video content by building out a few of these concepts below:
Testimonials
Elevating your YouTube channel
Educational videos
Staff stories
"Who we are" - inside view of your company
UnitedHealthcare does an especially fabulous job of utilizing video strategically on social media, so take note! Many companies fall victim to the ease of using the same post on every channel they're active on. UnitedHealthcare goes against the grain and incorporates a little strategy for each platform. For instance, on LinkedIn, they post company-related news and staff stories like the video post below.
On Facebook, UnitedHealthcare takes a different approach and posts helpful wellness tips along with fun video content, like in this recent post:
With these two different approaches, UnitedHealthcare is sharing relevant video content for the specific audiences that reside on these platforms. Smart thinking!
4. Join the Twitter Conversation
Have you ever witnessed a healthcare Twitter chat? It can get a little heated sometimes, but nonetheless, starting a trending conversation is a great way for your organization to attract followers, and garner interest from other healthcare professionals. Keep in mind - relevant, trending hashtags are key to being found on Twitter, so make sure to incorporate them. Otherwise, your conversation will probably remain one-sided.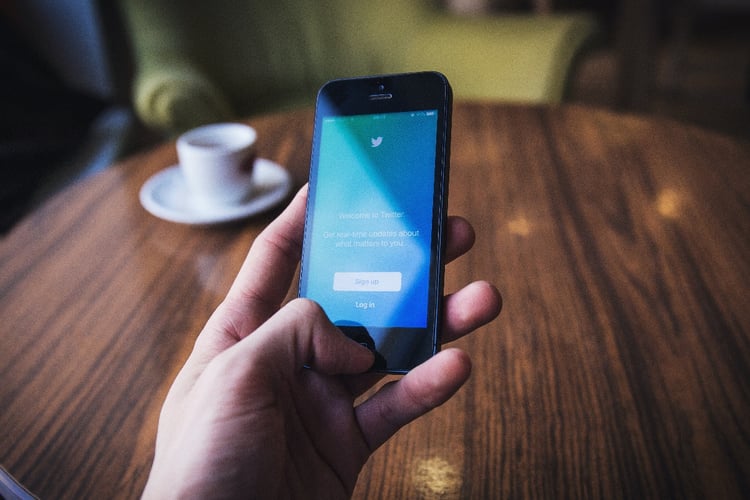 Another social media best practice is to join in the conversations that are already happening. Not sure how to find them? Symplur is a great resource to keep up with weekly healthcare-related Twitter chats.
Pro tip: Make sure to keep your target audience in mind when engaging in chats on Twitter. Just because a conversation is trending doesn't mean you need to be a part of it if it isn't relevant. After all, you don't want to attract the wrong audience.
5. Post LinkedIn Articles
It's a fact - healthcare companies aren't leveraging this platform enough. We are in the habit of blogging, but tapping into LinkedIn, the world's largest professional networking platform is a great way to further elevate your company's content and service offerings.
For example, Kevin Pho, M.D., "social media's leading physician voice" has transformed his social media presence through the use of his daily LinkedIn articles. So much, that he has close to 300,000 followers on LinkedIn and averages over 3 million page views per month. Insane.
Here's a snapshot of one of his most recent posts:
Of course, becoming the next Kevin does not happen overnight, but you can begin to take action and start planning out your ideas now. Sharing thought-provoking and helpful articles on LinkedIn will expand your reach, grab the attention of your followers, and establish your company as a thought leader in the healthcare industry.
Everyone in healthcare needs a Kevin - whether you're a doctor, nurse, dentist, etc. - you can start leading this initiative with your team today to help promote and share your company's services with the online community of LinkedIn.
With these five social media best practices in your toolkit, you can improve your current efforts, build your brand, grow your follower base (and hopefully customer base too), and establish your company as a true leader in the healthcare industry. Now, get posting!
Looking for even more social media best practices? Get your copy of our free guide to learn how to utilize social media to get more leads!