What's the difference between doing your own social media as a business owner versus hiring a social media service provider? It's usually the strategy. But, this blog is not a debate about DIY vs. hiring social media experts. It's about getting the social media post mix right so there is a purpose to even being on a social media platform, and so that your business benefits from the work dedicated to social media marketing strategy. Because, as many of us have seen before, social media efforts can result in nothing... all that work, a big flop. It can be super deflating and discouraging.
In the past, we conducted a marketing survey for a new client, checking out the social media channels and presence of their top competitor. The good news - the competitor had multiple social media channels claimed and semi-active. Bad news - the only thing they posted was the work anniversary celebrations for their team. Every team member. All year long. That's it!
You've heard for years how important it is to see the faces of the company, to post about what your team is up to, and to make it personal. This is called "organic" social media, created from someone inside your company. It is the behind-the-scenes look at your business, and generally just having a conversation with your followers. This is such an important component of being "social" on social media platforms, and it's an angle that no one you hire for social media services can replicate.
However, when you're only posting smiling faces, you may find that something's missing. On your traffic sources report, are social media channels showing up as generating traffic to your website? Are your social media followers turning into leads, and then customers? Are you generating reviews for your social media channels?
These are all metrics that you may miss in your day-to-day posts, something that a social media service provider can identify. In taking a 50-foot view of your business and internet presence, a professional marketer will craft a strategy to deliver key metrics for your business, and in the meantime show the ROI for the services they offer.
We all know that posting on various social media channels takes a lot of time. If you're going to spend the time or money on your social media channels, shouldn't your business benefit? Having a social media strategy, either carried out by professionals or yourself, will give you a very different result than continually posting photos of your team with their respective birthday cakes. It's when you have a mix of the organic posts with the strategic posts that you have social media magic!
Explore four of our social media strategy secrets to ensure there is the right mix of posts to benefit your business, while still expressing the personality of your company.
Feature Your Team
It's ok to post about Susie's birthday, but make that post increase your web traffic as well. Include a link back to your website team page so the viewer can learn more about what makes Susie tick. This helps to build a relationship with your team, but also gets you a website visitor.

Share Services
Believe it or not, your viewers don't know everything about you. Remind them what your business does, and does well. Don't just tell them in a social post that goes nowhere – give them a link to click to learn more on your website, while getting answers to questions they might have about specific services. An added bonus: they'll be that much closer to your contact form.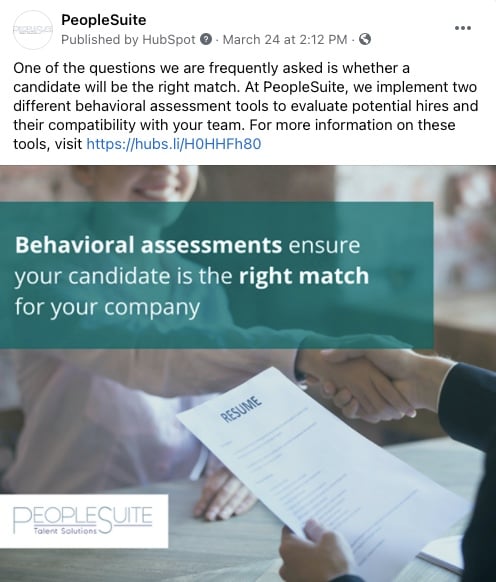 Share Reviews
Just because you have reviews on Facebook and Google doesn't mean your prospects always see them. Reinforce your 5-star quality by sharing your reviews as posts on your newsfeeds. And then, for an extra bonus, include reviews on your website so you can point social media traffic back to your site to read more, and to have proof for those prospects going directly to your website from search.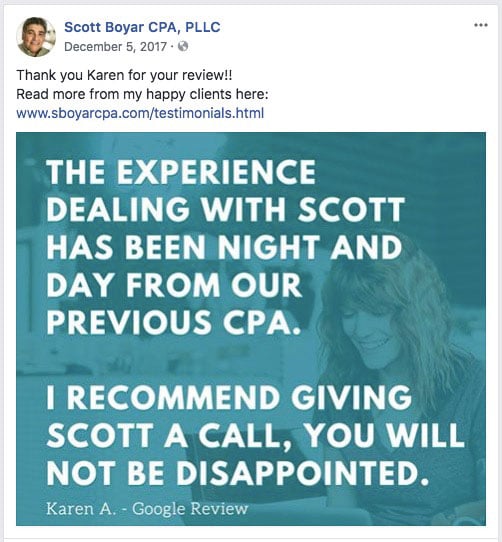 Tag Strategically
There are two types of hashtags – the fun punctuations on posts (think #TGIF), and the hashtags that can get you found when viewers are searching hashtags by topic (#digitalonboarding). It's ok to use a mix of both for personality, but don't give up the chance to be found. But be mindful of hashtag spamming. Including too many hashtags, or hashtags that are unrelated to your topic and business, can discredit you in the eyes of viewers.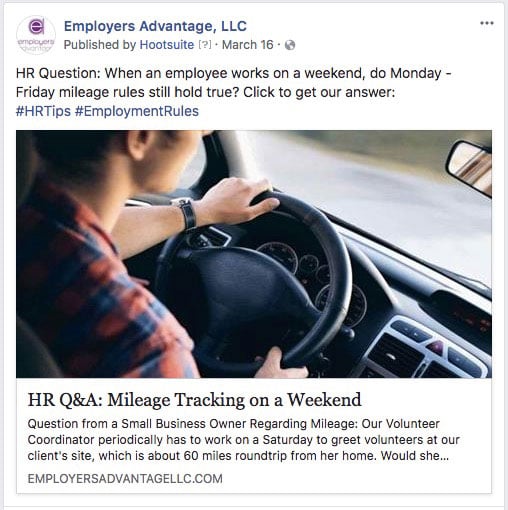 So, whether you decide to do it on your own, or work with a professional, aiming to create a blend of human interaction and strategy in your social media marketing will have a positive impact on your website traffic.
This blog was originally published on May 9th 2018, and updated on April 5, 2021 for accuracy.
---
Craving more social media marketing tips? We're serving them up on an e-Book platter. Grab your copy of our FREE social media guide to learn more about getting results through the power of social strategy.