You've done your keyword research and improved your SEO, but your website is still generating fewer leads than expected. What can you do? Simply getting people to visit your website is an accomplishment. However, turning those visitors into leads requires a different set of skills. If you're looking to increase your leads, here are five common website lead generation problems, and suggestions for how to improve on them.
5 Common Website Lead Generation Problems
1. Your Website Isn't Optimized for Mobile
Do you know what percentage of your website visitors are viewing your site from a mobile phone or tablet versus a desktop? If not, you can find this information by reviewing your Google Analytics. More than 50% of all web users worldwide are using a mobile device. If your website is not optimized to be viewed on mobile, you will lose out on SEO ranking opportunities and potential leads.
Google has adjusted its algorithm to favor websites that are optimized for mobile. Without a mobile-optimized website, not only will it be difficult for you to keep the interest of mobile website visitors, but your site will rank lower in the Google search results.
View your website on your mobile device to see what aspects could be improved. Optimized mobile websites should load more quickly, have less content, and have a simplified navigation menu.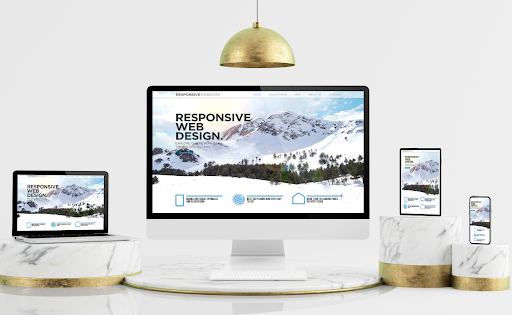 2. Your Navigation is Too Complicated
On average, your website visitors will spend less than one minute on your site trying to find the information they're looking for. If they cannot easily navigate your website, they'll leave.
A navigation menu with too many options can overwhelm your visitors. If they have to spend time thinking about where information would be located on your site, you have already lost their interest in your product or service.
Your main navigation should be simple, with few menu options and a simplified dropdown list. Take HubSpot, for example. Their main navigation includes three menu options and two dropdown lists. They also have a navigation menu in the footer of their website that is more detailed and contains additional links.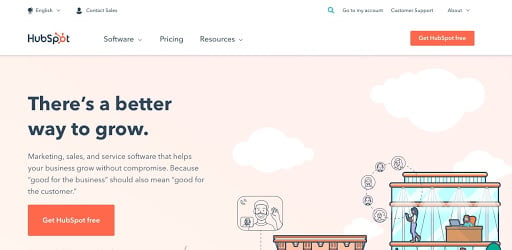 3. Your Content is Not Educational
You've probably heard the motto "always be closing." When it comes to website content, your motto should be "always be helping."
Buyers are in control of the sales cycle. When looking for a new product or service, they tend to start the process by doing research. They are looking for information about something, and your website has the opportunity to educate them about your industry.
Your content needs to engage and educate your website visitors. Overly salesy content or clickbait titles will be met with disappointment and few leads.
A blog is a great way to provide engaging, educational content for your ideal customers. Share in-depth information about your products or services, how-tos, industry news, and more.
4. Your CTAs Don't Match Your Content
A call-to-action (CTA) should drive your website visitors to complete a certain action. The action could be as simple as subscribing to your blog or something on a larger-scale such as scheduling a consultation.
CTAs are what turn visitors into leads. If your website is missing CTAs all together or they're not aligned with your content, your website lead generation will suffer.
If you have a webpage that details the pricing of your product or service, your CTA should match the level of your visitor's interest. The fact that they are reviewing your pricing is a strong indication that they're serious about becoming a lead. A solid CTA for this type of webpage could be scheduling a consultation or contacting your business.
If someone is viewing your blog, your CTA should allow them to continue educating themselves. For example, subscribing to the blog or downloading a free eBook.
5. You Are Speaking to the Wrong Audience
Let's assume your business offers home remodeling. Having worked with many customers over the years, you have a pretty good idea of the type of person interested in your home remodeling services - they are homeowners, usually retired, and planning to stay in their home long term. Your content and your CTAs should appeal to the needs of this person.
If the content on your website is focused on remodeling your home to improve its value before selling, that message most likely won't resonate with your target audience.
Your website lead generation depends on visitors connecting with your content. The best way to accomplish this is by creating buyer personas. By outlining details of your ideal customers and their needs and pain points, you can better understand how to speak to them effectively through your website.
Creating a Lead-Generating Website
If you're feeling overwhelmed and not sure where to start, LAIRE can help. We help companies just like yours create a customer experience that translates seamlessly to your target audience, which allows them to more easily engage with your content. We know lead generation! We use informed, data-driven strategies to design and develop your custom website. Then, our team of inbound marketing experts will evaluate and optimize your website performance for maximum performance. The first step is to understand your opportunities for improvement so that together, we can help improve your digital web presence.
This blog was originally published on May 01, 2018, and updated on January 25, 2021 for accuracy.