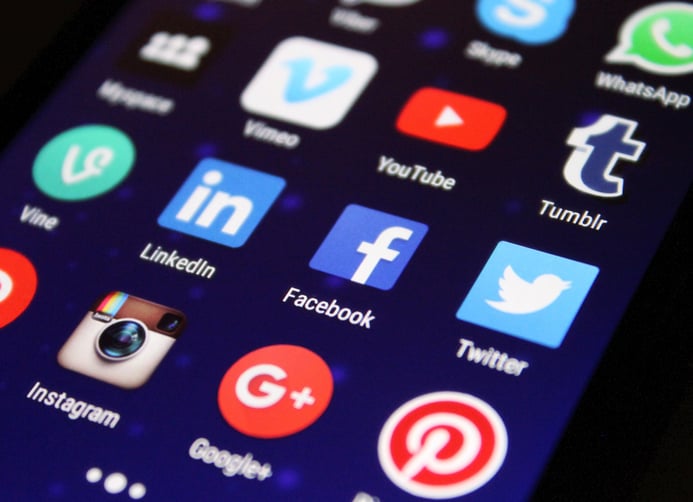 Marketing prophets throughout the world have been preaching that Facebook is slowly dying for the better part of this decade. While its competitors would love to think this is true, Facebook isn't dead. Last week the digital monstrosity held a conference for developers, called F8, furthering its dominance. With all of the new features, capabilities and add-ons it really is no wonder that Facebook's daily active users have steadily grown since it debuted in 2004. More than 70% of adults who are online visit the platform at least on a monthly basis. These numbers point to the inevitable evolution of Facebook as an Internet mogul similar to Google in its capabilities, growth and dominance.

Photo via Facebook
Improved Capabilities
Branded Content - Influencers can now tag brands to collaborate. Verified pages can now share sponsored content and tag the sponsor. This feature is still only available on posts rather than on mainstays like cover and profile photos. Check out Lady GaGa's collaboration with Shazam, one of the first brands to use the feature: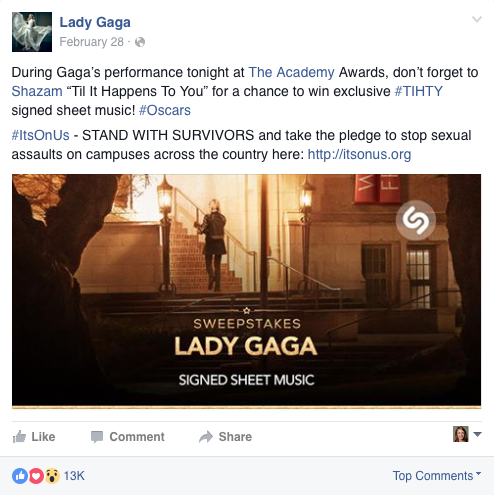 Facebook Live - Rivaling Periscope and Snapchat, Facebook Live has seen great popularity since rolling out. Only a month ago, the streaming feature was opened up to users not on the celebrity A list. What makes Facebook Live superior to platforms dedicated exclusively to streaming is its search function. That's right - your video lives on after your Live stream ends. Users can use the video search engine to pull up video based on keywords and trending topics.
Eventbrite and Ticket Master Direct Selling - Select events will now be offering tickets for purchase on Facebook. This feature is still in early stages so we wonder how successful it might be with users who still have to collect tickets from their respective ticketing apps. If you're already using Eventbrite for your events make sure to publish them directly to Facebook!
Fresh Features
Messenger Changes - One of the most exciting things for businesses should be the vast changes to the Messenger App. With the milestone of reaching over 900 million active users, there was bound to be something big in the works. Facebook's main focus in its strategic plan is to better connect consumers to businesses. What better way to do that than a direct message? In the coming months users will see a heavy promotion and push for them to chat with certain businesses. Businesses will need to claim their vanity URL which will appear underneath their Facebook business page and in links to push for messages.
Leads Ads - Customers can now complete forms in Facebook. The forms are highly customizable and great for newsletter signups, eCommerce and general interest inquiries. Facebook has been around for more than 10 years now, so the amount of information that users have shared on the platform is high and typically very accurate. This is great news for businesses that want to target very niche markets for their lead campaign. When a potential lead fills out a form on one of Facebook's lead ads, it is automatically populated with information they've shared on the platform. If you're searching for a way to drum up interest and capture business, these mobile- friendly forms are the answer.
Video Ads - We've all heard about the popularity of video for months. It's been on every blog and repeated in a thousand different ways. So, it's great timing that Facebook now offers updated features for video ads. One of my personal favorites is the automated captioning tool. People are scrolling through their feed at work and and don't need a loud auto-play video disrupting their environment. There is also a new trove of analytics to help managers better understand what works and what doesn't. Another sigh of relief to ad managers (like myself!) is that we can now bid on actions rather than clicks. This means that you can now pay for offer claims, app installs or the standard link clicks based on the goal of your ad.
Canvas - This feature immerses the user in a "full-screen ad experience." If it already sounds amazing, you would be correct. While this feature is available to advertisers, we can only hope that its success will trickle down to small and mid-sized business who want to create a beautiful user experience. We'll stay tuned to see the popularity of this feature.
At the end of the day, Facebook isn't going anywhere. These changes and updates in capabilities hit large brands first to test and assess popularity. You might see these features roll out of your own business within the year. The point is that when you count out this platform you're missing out on user-friendly options that weren't even imagined 10 years ago. Harness these features to connect with your audience in a more human way online.