Press Release -LAIRE Digital was selected by public vote as the winner for 3 categories of site design in the recent CSS Design Awards competition.

"It is truly exciting and an honor to see our creative team getting the much-deserved recognition for the amazing work they do. So much thought, care, and intention go into their designs, and to see their work recognized on a national level is inspiring." Todd Laire CEO, LAIRE.
Digital Agency Recognized for Best UI, UX, and Innovation
An international panel of judges selected our websites as winners in the following 3 categories: Innovation, UI (User Interface), and UX (User Experience). We submitted a few of our recent client designs, as well as our own agency's website. Source Technologies, ForgeSpeed, and LAIRE were all recipients of this year's award.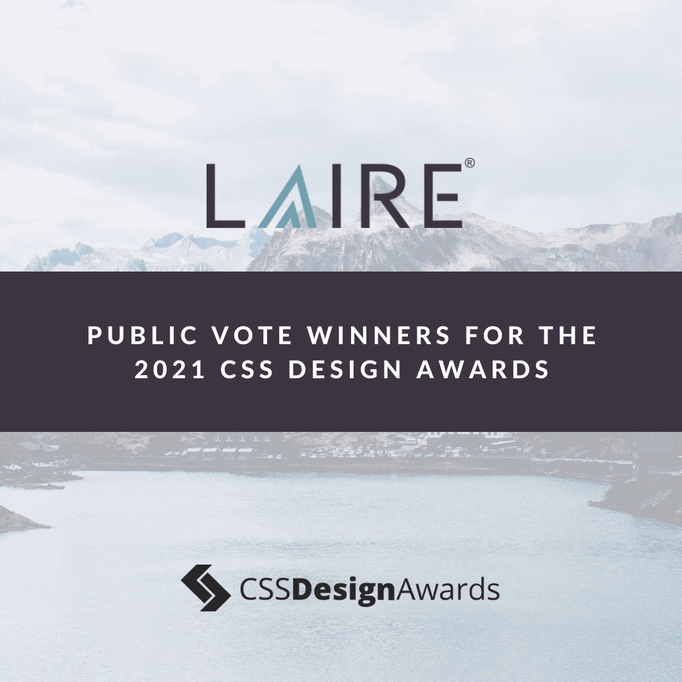 Also known as CSSDA, CSS Design Awards was established in 2009 and launched in 2010 and is recognized as an international web design and development awards platform. It showcases and honors the work of different agencies, studios, and freelance designers who are not afraid to push the boundaries of usability, functionality, and creativity.
Today, CSSDA is backed by an international panel of expert judges. Industry leaders from the platform reward winners with prestigious trophies and official certificates. In addition, winning agencies can increase brand awareness among tens of thousands of daily visitors who may be seeking the best B2B website designs.
About LAIRE Digital
LAIRE is a Charlotte, NC and Charleston, SC-based agile digital marketing agency that was founded in 2006. LAIRE is a HubSpot Platinum Solutions Partner and has worked with hundreds of B2B companies in industries such as Finance, SaaS, Construction, and Manufacturing.
Our team of marketing strategists, content managers, and digital specialists aim to align client marketing and sales goals to strategies that connect to real-world buyer behaviors and a remarkable user experience. We convert and nurture prospects with valuable, educational content during their experience through their own version of the buyer's journey.
---