Attract, convert, and close. That is the goal of most websites today. With so many websites striving to accomplish this same goal, you would think there would be a clear recipe for success. Unfortunately, that couldn't be further from the truth.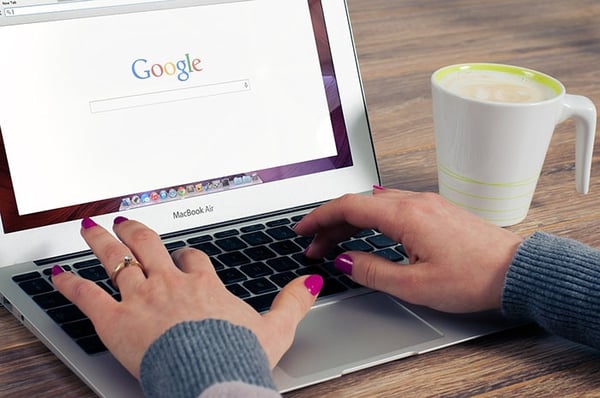 Lead Generating Website Musts
Not only is every website different, but every potential lead that visits your website has a different user experience. Although it's impossible to please every person who visits your website, there are best practices to follow for improving your lead generation.
By following these four steps, your website can begin to attract more visitors, convert them into leads, and turn leads into customers by closing more deals.
Here's how you can improve your website's lead generation.
Step 1: Get Found Online
If your potential customers are unable to find your business online, your chances of converting them into leads are slim. Fortunately, there are things you can do to help your customers find you.
Start by thinking like your ideal customer. What search terms will they be searching for in Google? Are they more likely to use a desktop or mobile phone to search? Using this information, you can begin optimizing your website.
Getting found online starts with optimizing on-page search engine optimization and building inbound links. You can learn more about how to get found online including specific actions you can take right now to improve lead generation by downloading a copy of our eBook: 25 Website Must Haves.
Step 2: Have a User Friendly Design
Once people are able to find you online, you'll want to keep them on your website as long as possible. The design and usability of your website will help you do this.

Can your customers easily find the information that they're looking for? According to a recent survey from HubSpot, 76% of website users said the most important element of a website is the ease of finding information.
Improve the usability of your website by including navigation in your top menu bar as well as in your footer. Keep the look and feel of your website consistent throughout. Your homepage should not look drastically different than your contact page. This consistency builds trust with your customers and helps establish your brand identity.
Step 3: Create Quality Content
Your customers are looking for content. They have questions about your product or service, and content provides them with answers.
Quality content is unique, educational, and written for your target audience in a language they can understand. Blogging is a fantastic way to add lots of quality content to your website. Make sure your blogs contain keywords that your customers would be searching for. Not only will this help your content be found by your customers more easily, but it helps Google and other search engines rank your website in their search results.
Step 4: Convert Visitors into Leads
Your web pages should have a clear call-to-action (CTA). A CTA drives your visitors to take a desired action on your website.
A CTA can be in the form of hyperlinked text, a button, or an image. Whichever option you choose, it should be obvious that your CTAs is clickable. The CTA should match the content of your web page. For example, if one page on your website is devoted to talking about the products your business offers, a good CTA could say something like "Click Here to Order Your Free Sample".
Go much more in depth on each of these lead generation topics by downloading a copy of our free eBook: 25 Website Must Haves: How to Drive Traffic, Leads, & Sales.