When considering whether to hire a full-service or specialized agency to manage your HubSpot instance, the most important thing is to recognize the significance of HubSpot in modern marketing.
With over 184,000 businesses using HubSpot, it has become one of the most popular and efficient customer relationship management (CRM) platforms in the world. For businesses large and small, it serves as the backbone of successful inbound marketing strategies.
But — since it has so many tools and features, HubSpot can be pretty overwhelming if you don't know how to navigate the platform efficiently. Here's where the need for professional assistance becomes obvious.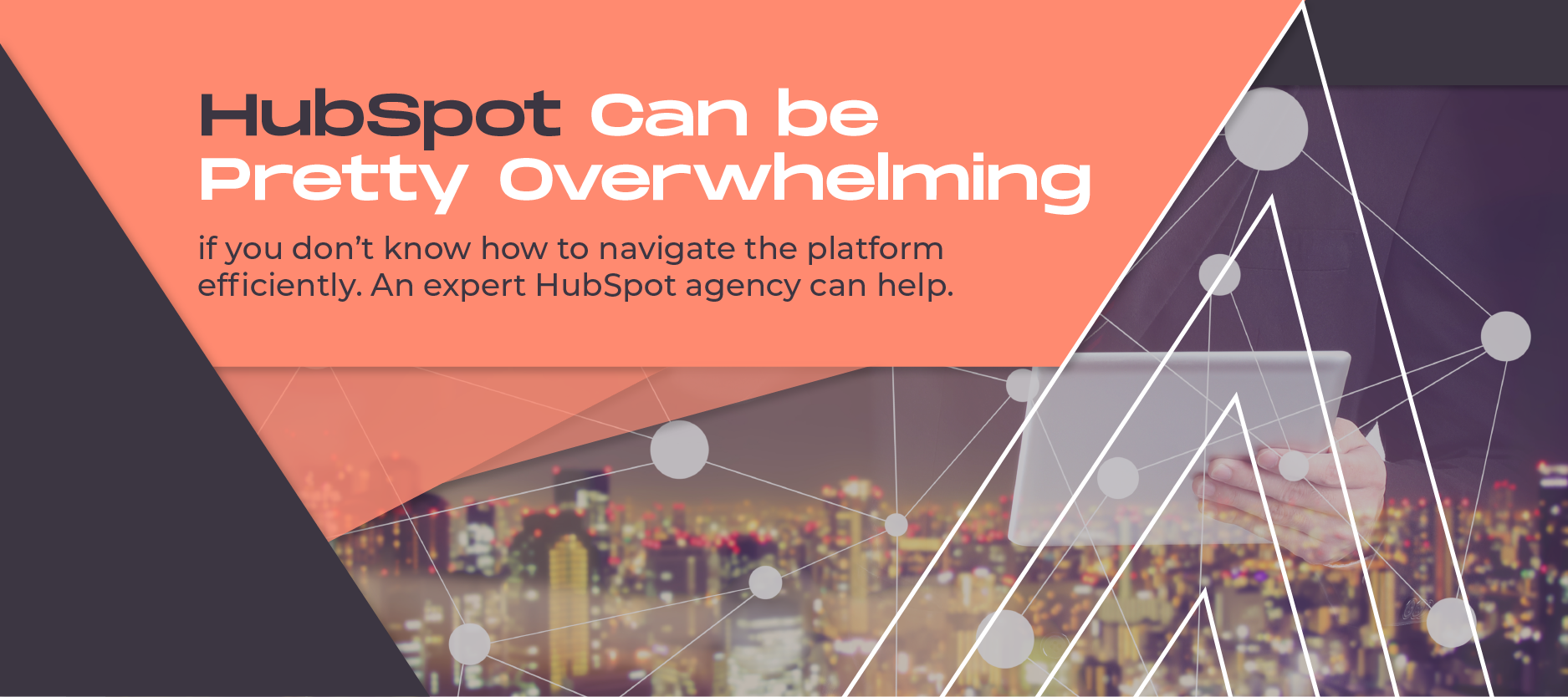 The choice between a full-service agency and a specialized agency for HubSpot management depends on
two things:
What you want to (or already) use HubSpot for
Full-service agencies offer convenience and expertise in a multitude of marketing areas, while specialized agencies bring in-depth knowledge and cost-effective solutions. Ultimately, the decision should be guided by your specific goals and functionality requirements.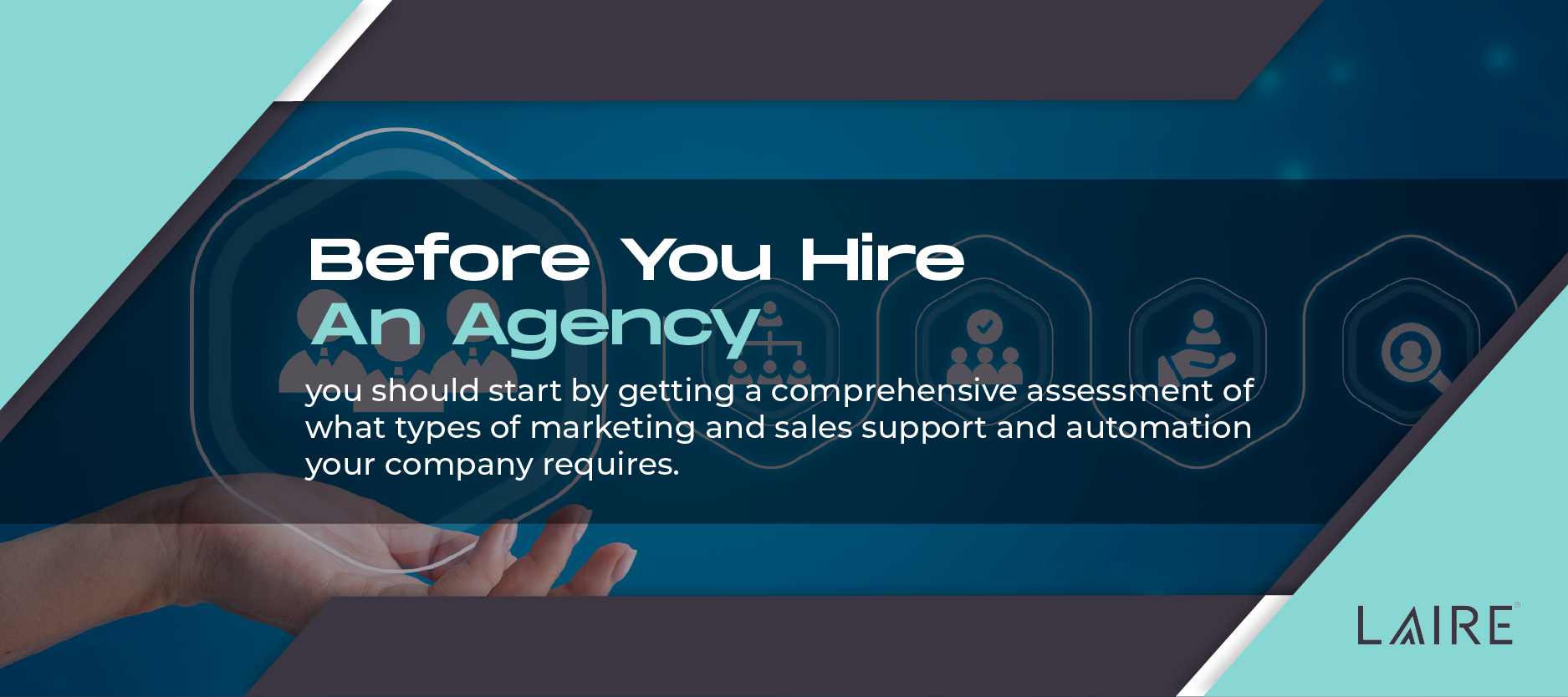 Understanding Your HubSpot Needs
First things first: Before you go about hiring an agency, you should start by getting a comprehensive assessment of what types of marketing and sales support and automation your company requires. This is the first and most important step to ensure the optimal utilization of HubSpot's powerful platform.
You'll then need to identify both short- and long-term goals, as they will influence how you will ultimately use HubSpot. Whether you aim for quick wins or sustainable, long-lasting results, the clearer your objectives, the better you'll be able to shape the strategies you employ.
Equally important is determining the complexity of your HubSpot instance. Depending on your goals, your HubSpot instance will present unique challenges, and you'll need a certain level of expertise to manage it.
By assessing these factors, you'll lay a solid foundation for making the right choice in managing your HubSpot instance, be it through a full-service or specialized agency.
Full-Service Agencies
Full-service marketing agencies provide comprehensive marketing solutions and offer a wide range of services that encompass various facets of marketing, from content creation and search engine optimization (SEO) to social media management.
Opting for a full-service agency has several distinct advantages. First, it provides comprehensive support, functioning as a one-stop shop for all your marketing needs. You'll get the convenience of having one team oversee every aspect of your marketing initiatives. This approach saves a lot of time, effort, and manpower.
Full-service agencies also typically have diverse expertise, ensuring you get a well-rounded approach to your marketing strategy. Their knowledge base may span from branding and content development to SEO, digital advertising, and much more. They can provide you with the versatility and in-depth insights that you need for robust marketing campaigns.
However, it's worth noting that the potential drawbacks include cost considerations, as you may be paying for services you might not ever use.
You also run the risk of reduced specialization when compared to niche agencies. While full-service agencies bring versatility and knowledge across a wide range of marketing areas, the extent of their expertise in each specific field may be comparatively lower than what you get with a specialized marketing agency.
Specialized HubSpot Agencies
Specialized HubSpot agencies are the experts in the realm of inbound marketing and offer a narrow but deep focus on HubSpot-related services. These agencies specialize in navigating the intricacies of HubSpot's tools, workflows, and best practices, enabling businesses to maximize their use of the platform.
The benefits of hiring a specialized HubSpot agency like LAIRE are abundant. To start, you gain access to targeted expertise in a specific area, ensuring that your HubSpot instance is effective and managed with the utmost precision.
This approach is also often highly cost-effective, particularly if you have focused or specialized needs within HubSpot, as you only pay for the specific services your business requires.
In addition, specialized agencies provide you with the flexibility to choose the exact services that align best with your objectives. You'll get a tailored approach every single time, helping you stay aligned with your specific needs and requirements.
There are, however, potential drawbacks. At times, coordination challenges can arise when working with multiple agencies for different aspects of your marketing strategy. Also, while specialized agencies excel in HubSpot implementation, they might have limited expertise in other areas of marketing.
Here's where identifying your specific marketing needs comes in handy: Once you understand exactly what you want to do with your HubSpot instance, it's much easier to identify whether you need the expertise of a specialized agency or the broad range of capabilities from a full-service agency.
Factors to Consider When Making a Decision
Several factors come into play when you're choosing between a full-service agency and a specialized agency for your HubSpot instance. It's important to conduct thorough research, interview potential agencies, and consider these factors to make an informed decision that aligns with your business objectives.
Budget is most likely at the top of your decision list. Full-service agencies may be more expensive due to their comprehensive services, while specialized agencies might offer more cost-effective solutions for specific tasks. >Assessing your finances and overall budget gives you a clearer idea of which route to take.
Also, consider the scale and complexity of your marketing efforts. Full-service agencies may have a broader range of skills, but specialized agencies can offer niche expertise and a deeper understanding of specific channels or strategies.
In the same vein, assess the nature of your industry and target market. Some industries may benefit from specialized agencies with in-depth knowledge and experience, while others may require a broader approach.
Lastly, think about your long-term versus short-term goals and potential for growth. A full-service agency can adapt to your evolving needs more easily, while specialized agencies may need to be supplemented as your requirements expand.
Weighing these factors will help you make a much more informed choice that suits your needs. Remember: Always keep your goals at the forefront of the decision-making process.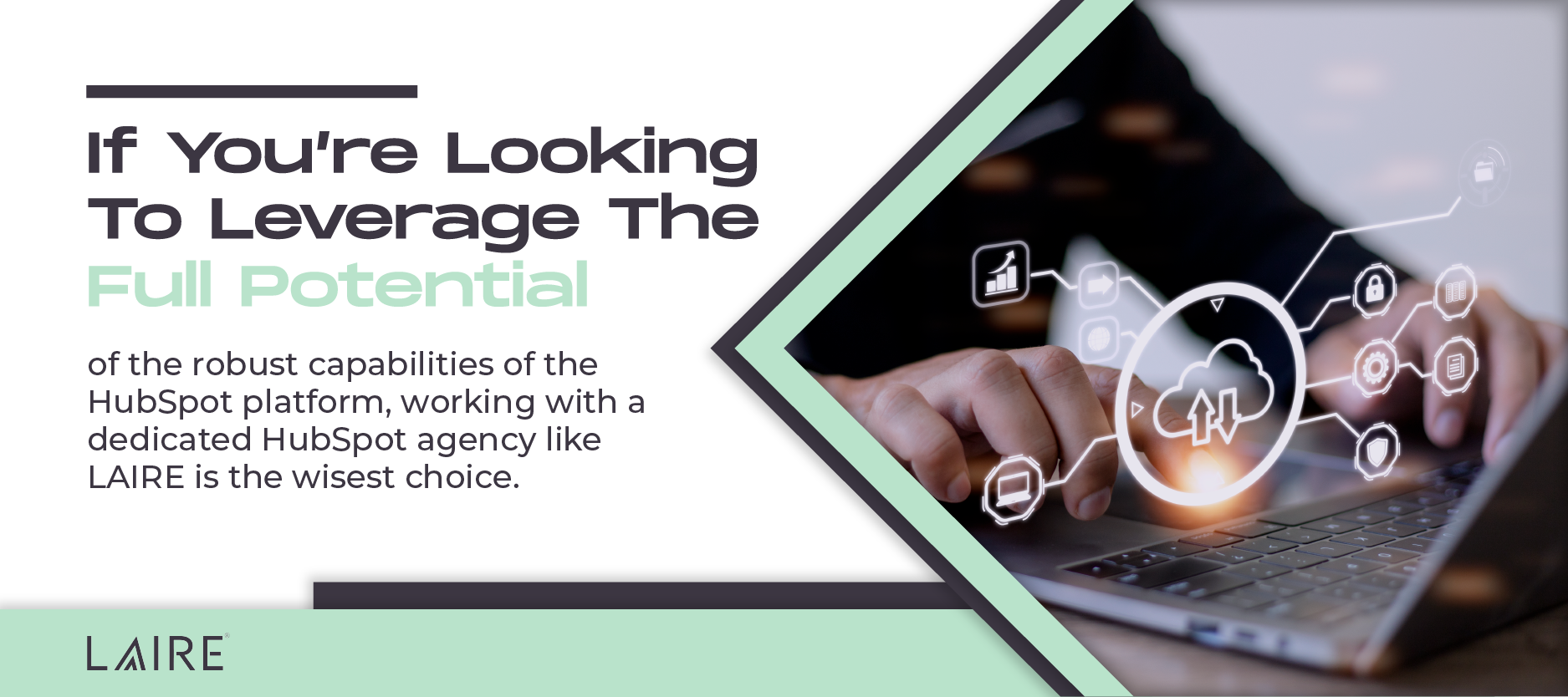 Our Advice: Work With a Dedicated HubSpot Agency
If you're looking to leverage the full potential of the robust capabilities of the HubSpot platform, working with a dedicated HubSpot agency like LAIRE is the wisest choice.
HubSpot is a versatile, multifaceted tool that can quite literally revolutionize your marketing efforts. Putting it in the hands of an agency that lives and breathes HubSpot gives you the peace of mind to know that your campaigns and initiatives are handled by experts.
Remember, it's not just about using HubSpot; it's about using it effectively. If you want to glean the most benefits from your HubSpot instance, partner up with a specialized agency. You'll then harness the power of the platform while having a dedicated team who is passionate about helping you achieve your marketing goals.
Working with a dedicated HubSpot agency like LAIRE is an investment in the future growth and success of your business. With the ever-evolving world of digital marketing, expert HubSpot management can be your golden ticket to gaining a competitive edge and fostering lasting success.
If you're ready to hop on the HubSpot success train, get a free portal assessment from the experts at LAIRE.