We've written enough blogs on the topic of marketing plans that you know by now, as a business owner spending money on marketing, that you need one. A marketing plan comprises elements of your main business strategy, aligns and gives a structure to tactics to be deployed, is a guide to your content, and creates a benchmark to achieve your goals. At LAIRE we call our client marketing plan engagements - M.A.P. (Marketing Action Plan) because it is just that – the actions your business needs to reach your goals, not just a vision statement written in a document left in a drawer.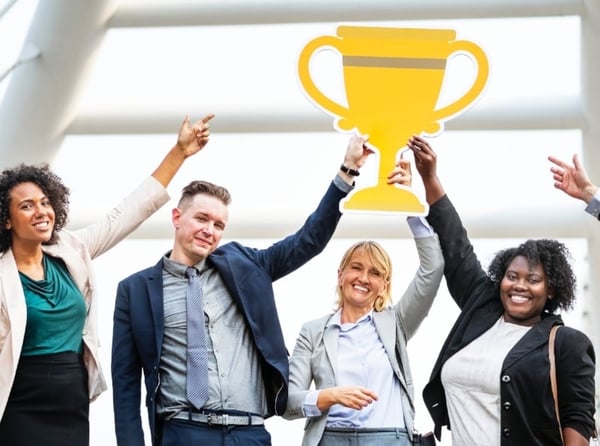 And of course, when creating your plan there are some best practices to follow. We'll highlight some key sections of a marketing plan and the tips we've learned and employed over the years. We know following these will make your marketing plan that much more objective, effective, and successful.


Setting Company Goals
Best Practice: Work Backwards on the Revenue Chain

The first step of setting goals is to understand the past and current key performance indicators. Until you understand your trends, you can't expect to push beyond the norm.
What has been the yearly increase (or decrease) of your revenue? What is "normal" growth for your business?
What is your website traffic, and how has it grown over time?
Out of your leads, how many have closed into clients? What is your current closing rate – 25%? 50%?
Our best practice for setting revenue and lead goals is to work backwards. Follow the chain from the revenue dollars you want to reach, back to the origin of how that revenue will be generated.
Here's a chart highlighting a local granite and stone countertop supplier's goal to close $500,000 in sales originating from its website. Working backwards from the revenue goal, $500,000 represents 50 transactions a year, at an average price of $10,000 per job. The sales team currently has a closing rate of 60%. That means that to get to 50 transactions a year, they will need 7 good leads (or qualified leads) a month. Again, working backwards, if their website converts visitors to leads at 1% minimum, they will need an average of 700 unique website visitors a month.
All of these metrics seem reachable until you learn that their current website visits are averaging 350 a month. In order to get to the $500,000 in web originated sales, their marketing activities will need to focus on doubling their website traffic, and with high-quality visitors. Charting and following a chain like this helps you to understand just what levers need to be pulled to make a difference in your business, and if the goals you set are reasonable.
Defining Your Personas and Their Pain Points
Best Practice: Don't Skip the Interview
When you are defining and labeling who your existing and ideal buyer personas are, assume nothing! Yes, it is a great idea to survey your team and departments for who the average client is (demographics, complaints, successes, preferences). However, with the speed at which client behaviors and attitudes are changing, it is best to speak directly to your clients.
Get a list of your A-bucket clients and conduct 15 minute interviews with them. Who better to tell you which social media channel they use the most; the keywords they use for your services; how they decide what to purchase. A better idea: have a neutral third party manage the interviews – your clients may divulge more to an outsider than they'd ever tell you!


Competitive Analysis
Best Practice: Search Beyond Your Frenemies
Most likely you can list your competition by heart. But who are the businesses on the fringe that could be making a move into your market share? Companies launch or reinvent themselves every day. Identify the other businesses your prospects could be finding by doing a search engine analysis.
Type keywords for your business into Google. Who is advertising at the top and bottom of the page? Who is showing up in the map results? Who has the most reviews?
THESE are the businesses that your prospects are seeing before or beside you.
Then take this list of companies and explore their website, product offering, and social media presence. How are they answering their prospects needs or questions – or how are they not? This analysis will help you understand how you are different, or where your positioning needs to be adjusted to answer the needs of the market.
Crafting a Content Plan and Schedule
Best Practice: It's Not Just About the Leads
Creating a plan for the content on your website and beyond is smart, and basing that plan on keywords and topics is even smarter. Writing articles centered around key search terms is a strong way to get your website pages to appear in search queries… for NEW people discovering your business (aka leads). But what about your existing clients? They may still have questions about the service or product they've already purchased. And there are ways to delight your client base through content that can, in turn, help grow your referrals.
So our tip for planning the mix of content you will produce (blogs, ebooks, landing pages, emails, etc.) is to include topics for your existing clients. Don't underestimate this group's power to generate website traffic and future sales for your business!
Final Best Practice – Be Objective!
Making assumptions and blanket statements at any stage of creating your plan could sink the whole ship. Be sure to include all company stakeholders in your process. Someone in sales may have a very different viewpoint than your accounting personnel. And it is important that your key team members are on board with the plan, feel it is achievable, and are empowered to carry it out.
In the effort to stay objective, a real best practice is to use an outside source, such as a marketing agency, to help you create your marketing plan so it is not slanted based on what you think you already know about your business and clients. Of course, we are happy to discuss your business with you, and the ways structured goals and a tactical plan can help you grow.
---