We know what you're thinking. It's time to redesign your website and you have no idea where to start. Not only do you have to choose a website design company to work with, but you have a million questions. "Will I have to change website platforms?" "How can I integrate with my email or marketing software?" "How much will this cost me?" "How can I generate more leads with my website?" Or maybe you don't have any questions; just goals. All you know is that you want to generate more revenue through digital marketing. But how do you get there?
Website Goals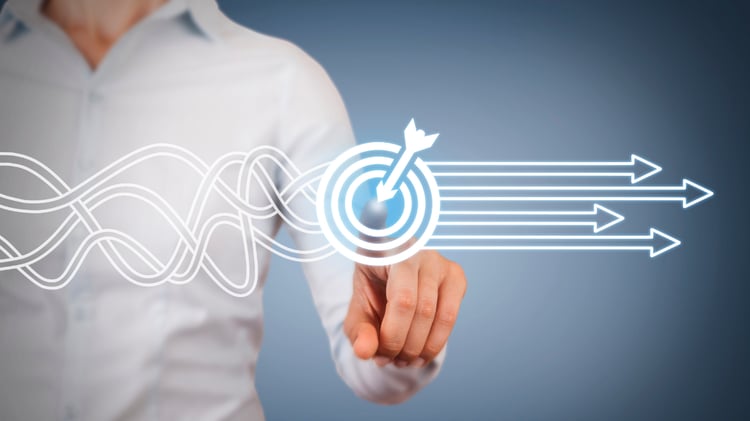 Every time we help a client with a website redesign project, the first question we always ask is, "What is the purpose of redesigning your website?" and "What are your goals?". If your answer to these questions is, "I want a better website," it's important to clarify what thats mean to you.
Are you redesigning your website to:
Increase awareness
Generate leads or more quality leads
Generate more sales
Improve sales support
Reduce costs
Determining the "why" behind your website redesign will help your website and/or marketing partner create a site that fits your needs and goals. It might even change the course of the project completely. You might think you need a redesign, but uncover that you just need to update website messaging and add more content to your site to entice visitors.
Persona Research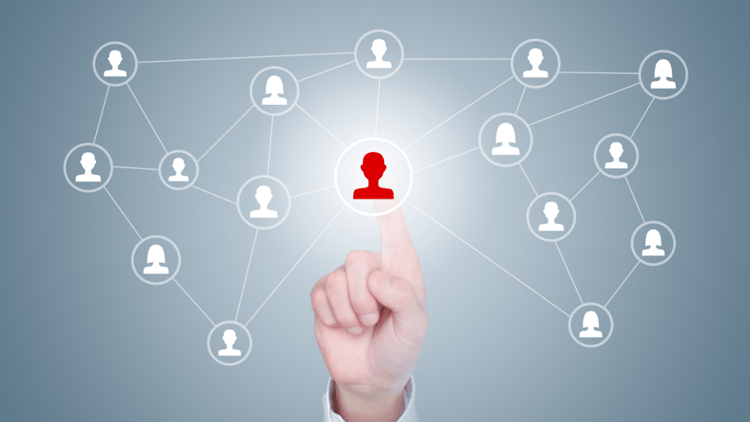 We cannot stress this enough. Understanding the pains of your ideal client and target market is vital to connecting with them. It increases your prospects' trust in you and your authority and if implemented correctly, thus giving you an advantage. You might think that you know your audience, but until you ask them questions around their pains, challenges, demographics, online habits, informational needs and more, you're really only taking an educated guess. While secondary research helps, nothing is more valuable than hearing it directly from the source.

Your website can play a major part of your company's marketing strategy and plan, but what good is it if no one is seeing it? If you don't have persona research and a website strategy, your efforts can quickly be a waste of money and resources.
Through our persona research process, we learn what information your buyer needs through different stages of the customer journey, how challenges can be integrated into website messaging, what main purpose your website will serve for your company and how to best reach your persona.
Brand Consistency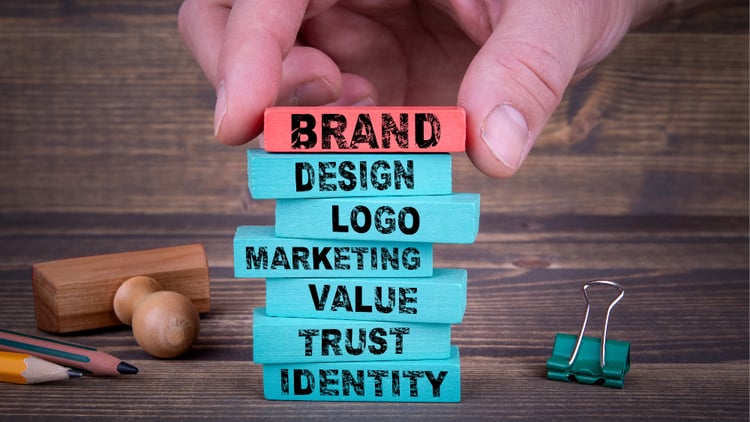 Five different logos, five different ways to say your name, no consistent colors. If this sounds like your online presence, then brand consistency is going to be especially important in your website redesign. After all, a clear brand makes it easy for prospects and customers to recognize you. Not to mention, it gives them a consistent experience with peace of mind that your services to them will be consistent too.
But, your logo isn't the only part of your brand style either. There are many different pieces. Feel free to find inspiration for your site, but at the end of the day you want to stick to one complete style guide. Pieces of your brand style guide should include:
Color palette
Typography (fonts and uses)
Use of images and icons
Tone and voice
Responsive Design Website Design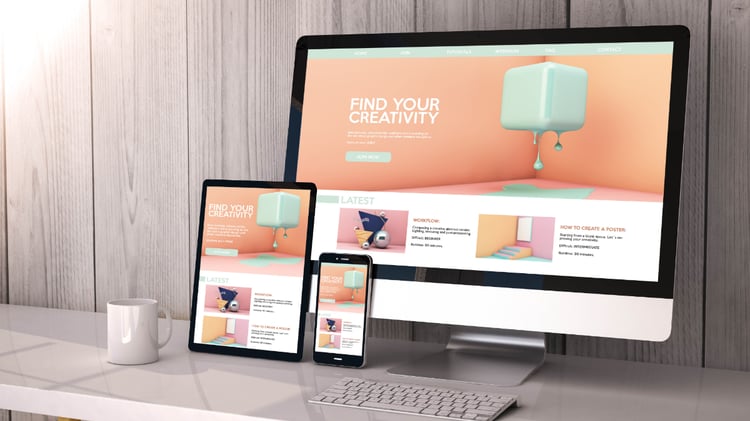 Website visitors are using mobile more and more every year. In fact, in recent years, 52.2 percent of all website traffic was generated through mobile devices according to Statista.
There's no hiding from it - we're living in a digital world where users want instant gratification. Users are no longer willing to wait for your site to load or to push on a button five times because it's too small. Your site visitors require a pleasant mobile experience and will go elsewhere if yours doesn't provide it.
Here are some tips for your responsive website redesign:
Ensure easy navigation with a "hamburger" menu
Page load time should be fast for SEO - 3 seconds or less
Use appropriate font sizes
Avoid incorporating pop-ups (Google will penalize you)
Implement Website SEO Best Practices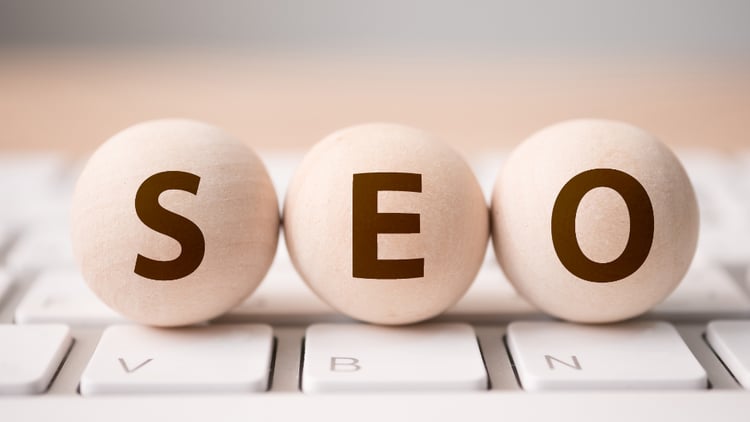 "Content" is king - we hear it all the time. Getting found online is especially difficult when hundreds of companies are all competing for the same keywords. But, doing keyword research for your website pages is critical for your site to rank on Google.
In addition to incorporating relevant keywords on your website, other SEO best practices include:
Fast site loading times
Meta descriptions, image alt text, internal links, external links, proper use of headings (H1s, H2s, etc.), page titles, URLs
Set up 404, 302 (temporary), 301 (permanent) redirects
Submit your sitemap to search engines
Use the change of address tool in the Search Console for Google
Make your content shareable on social
Make sure your website is secure
Reduce Choices
Too many options can overwhelm your website visitor and make decision-making difficult.
Often times, this ends up with no decision and a loss of sales. It's even backed up by research. When there are less options, it's easier to decide the path that the user should take, especially when you look at its impact on conversion rate optimization (CRO).
It reminds us of the FOMO "fear of missing out" saying. Many times, companies will overload their site with so much content, trying to catch every type of website visitor. What they forget about is the user journey. In your website redesign, you should have a specific user path that follows the buying journey.
Don't get us wrong, reducing choices isn't easy. It takes a lot of hard work in deciding what path is most important. But once you do, you can expect to see your CRO improve by a few percentages.
Make sure the user knows where they are, at all times.
From your website navigation to breadcrumb navigation, you need to let the user know which page they are on. When you don't know where you are in a website, you don't know where to go back to find information. This can be extremely frustrating as a user.
Examples:
Underlining or coloring the site page that the user is on
Breadcrumb indication if the user is deep into a website
Use Familiar Elements
Familiarity breeds comfort. Being innovative is important, but there are specific usability best practices that should remain consistent from site to site. For example, if you misspell your email address when logging into your bank account, you typically get a red x, or the form field outlines in red. If it outlined in green, that might confuse you, right?
Keep in mind these common elements for your website redesign:
Green for "correct" or "success" messages, like when the user is filling out a form
Red for "failure" messages
X for closing a popup or a form pop-up
Shopping cart icon for adding an item to your shopping cart
A Website Redesign is a Big Project
Always define your website goals and ask yourself "why" you are doing this redesign. Website projects can be overwhelming and take some time, but when done efficiently, will allow you to reap amazing benefits. Make sure you're working with experts that will keep these best practices in mind. Remember to invest in quality and give your users an amazing experience.
What do you think? What other best practices would you include? Check out our FREE Website Must-Haves e-Book for some ideas.